You try to share snaps on Snapchat and you realize the audio is not working even though the video is playing. The problem is most likely an issue with your Snapchat app or with your phone.
Your phone might be having technical issues, the volume is down, you have not granted Snapchat permission to access microphone, or you connected your device to a Bluetooth device and the sound is playing on the device instead of your speaker.
#1. Your phone volume is down
If you turned down the volume on your phone, Snapchat sound will not work. So be sure your phone volume is on and then check Snapchat again to see if that's the problem and if turning on the volume has solved it.
#2. Phone is on silent mode
You might have forgotten your phone is on silent mode; And that's why Snapchat sound is not working. Simply tap on it to turn off silent mode. Go back and check if Sound is now working.
#3. Your phone is experiencing technical error
Some technical errors can occur on your device which affects sound settings. You can fix this by restarting your device and then check again to see if it solves the issue.
On Android, press and hold the power button > Click on restart option and allow phone to restart.
On iOS, press and hold the volume and power button simultaneously without releasing them > Drag the slider to power off and then long press the power button to turn it back on.
#4. Your device is connected to a Bluetooth device
You probably forgot that you connected your phone to a Bluetooth device and that's why the sound is not on your phone speaker because it's playing on your Bluetooth device. Simply disconnect it and check again.
#5. Snapchat permissions
Snapchat requires permission to use device microphone for sounds to work. If you haven't enabled this permission, you will have issues with the sound on Snapchat.
Open Settings > Apps > Snapchat > locate app permissions and see if microphone is enabled. If not toggle the switch on to fix the error. Then check again.
#6. Snapchat app is experiencing an error
Snapchat is not entirely perfect, it can come with it's issues. If Snapchat is experiencing an error, there are few ways to fix it .
Close the app and open it again then check the sound
Update Snapchat app by going to the app store, check if there's any available update then install it
Reinstall the app and see if the issue is cleared
Check if site is down, go to Down detector to know if the site is down
If you tried all these and it didn't work then Ask Snapchat for help:
Go to profile icon at the upper right corner
Click on settings at the upper right
Scroll down and tap "I spotted a bug"
Fill out your details and submit your report
This article was first published on October 11, 2022 4:41 p.m. WAT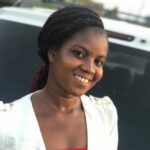 I am an experienced tech and innovation writer. It's been 2 years+ I started writing at Terecle, covering mostly Consumer electronics and Productivity. In my spare time, I enjoy reading and learning the latest happenings around the tech ecosystem.
Was this article helpful?