Mega is a cloud storage and file hosting service. It's a nice alternative to Dropbox and Google drive. When trying to download a large mega file you can encounter an error message which notifies you that 'your in browser storage for mega is Full', don't panic because there are solutions for you.
This error is common and it usually occurs when local browser storage is filled up on your mobile device or PC storage is full. There are different ways to solve this error so you can download mega files hitch free.
Step #1. Clear hard drive storage space
Clear any software that interferes with your opera browser's performance to enable you download mega files freely.
Open your C: drive or the drive you installed Opera web browser
Go through the list of files and software, sift out the irrelevant ones
Delete unused programs and extra files there to free up some storage space
Step #2. Wipe Opera's profile data
Wiping off Opera's Profile Data will free up more space so you can download large mega files.
Exit browser if you were using it
Relaunch the browser using Windows+E
Enter this in the web address field C:/users\UserName\App data\Roaming\Opera software\ Opera stable
Change username to the profile name you have set up on the PC
This action leads you to a folder directory, find and click profile
Select all the files in the profile folder and delete them
Return to the directory by typing this in the web address field; C:\Users\UserName\App Data\local\Opera software\Opera stable
When you get to the directory, tap cache
Select and delete all the files here
Step #3. Reset Opera
Reset Opera by restoring Opera to it's default settings. Browser starts afresh and provides optimal performance for you to download large files.
Launch browser on PC
Select settings option from the menu on the left part of the screen
Click 'Advanced'tab to view available options
Navigate to the bottom of the screen where you will find 'Reset' settings
Press 'Restore settings to their original default'
A pop up message will appear, click on 'reset' . Or, use browser's profile settings to reset Opera and clear the error
Launch Opera web browser
Enter the following in the web address field; Opera://settings/reset ProfileSettings
Press 'Reset' on the pop up window message to confirm your reset
Step #4. Clear Opera storage
Opera collects information temporarily and this can clog useful storage space.
Tap 'Easy Setup' and select 'Browsing data' option
Paste Opera://settings/clear browser data in the web address space
Choose 'All Time' from the dialog box
Tap 'Cookies and other site data' and select clear data
How to fix 'Your In-Browser Storage or Mega is Full' error on Microsoft Edge
Users can fix 'your in browser storage for mega is Full' error on Microsoft Edge by doing the following:
Step #1. Clear the hard drive
Other apps located in same drive as the browser can stop it from downloading mega files. To clear drive on Microsoft Edge, it's quite easy.
Open your drive storing Microsoft Edge, identify any unnecessary files and program then delete these files and clear up space.
Step #2. Reset Microsoft Edge
When the browser runs on its default settings, it can bypass most obstacles like insufficient storage space. To reset Microsoft Edge:
Open browser and press the three horizontal lines by the right if the windows
Choose settings from pop down menu bar
Scroll to the right part of the browser and click reset settings option
Press 'Restore settings to default' on the new page
A pop up message will appear informing you that your data will be gone
Click on Reset to complete action
Step #3. Wipe cache and browsing history
Clear cache and browsing history to optimize performance of Microsoft Edge Web browser and download mega files hitch free.
Launch Microsoft Edge
Click the three horizontal lines by the upper right and select settings when the menu opens
Click on 'Privacy and services' option
Scroll to 'Clear browsing data' and click on it
A menu displaying available options will appear, click on all the options and select them
Tap ' Clear now' to erase all
Step #4. Clear Microsoft Edge storage
Empty Microsoft Edge local storage and free up space to take in your large mega files.
Go to browser settings
Select privacy
Select clear browsing data
Click the 'All Time' option
Press 'Cookies and other site data' option then hit the clear button
How to fix 'Your In-Browser Storage for Mega is Full' Error on iPhone
Step #1. Wipe browser cache
If you're downloading files from from your browser regularly, cache will always be filled up and this can disrupt file downloads. Delete the cache if both Chrome and Safari browser.
On Chrome:
Launch App from home screen
Go to settings and tap privacy at the bottom of the screen
Tap on 'clear browsing data'
Select all browsing data displayed and hit 'clear browsing data' button
On Safari:
Go to iPhone settings and select Safari
Press clear history and web data
Step #2. Erase app cache and data
Before you start clearing app cache and day on iPhone, remember to save all your login details for each app because this process will delete all your log in details from each app
Open settings and select General option
Choose iPhone storage and navigate to Mega mobile app, select it
Press delete app. After deleting visit Apple app store to redownload the app
Tip: if there are other apps taking up so much space, do this same thing for all of them. Usually apps that consume much space will appear at the top of iPhone storage list.
Also remember to delete unnecessary files like duplicate image, old videos and screenshots or any unnecessary files that eats up space.
How to fix 'Your In-Browser Storage for Mega is Full' error on Android
Step #1. Remove browsing data
If you like using Chrome for mega downloads, wipe your browsing data regularly they might be the reason you can't download and save new files.
Open Google Chrome app from your home screen or app menu
Choose more options and tap settings
Click on privacy and security
Click clear browsing data
Find the time range section and click on'All Time' option
Go through the Information and determine which is irrelevant
Select the ones you want to erase and hit the clear button
Step #2. Clean up app cache
Launch Android settings app
Enter the apps section and click on 'Apps and notifications'
Press Mega mobile app to clear its data. You can do this for all the mobile apps in your device and free up space
Also delete already watched videos and audio files. They take up space more than you can imagine. Remove Spotify premium downloads, podcast episodes, YouTube premium downloads, etc.
Final thoughts
From this article you will realize that the major problem of 'your in browser storage is Full' error is because of clogged up space.
It's important to keep your device light at all times. Always delete browser data, cache and cookies so your browser can perform fast.
This article was first published on August 17, 2022 7:29 p.m. WAT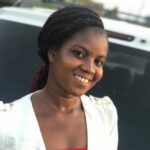 I am an experienced tech and innovation writer. It's been 2 years+ I started writing at Terecle, covering mostly Consumer electronics and Productivity. In my spare time, I enjoy reading and learning the latest happenings around the tech ecosystem.
Was this article helpful?