A tech savvy might tell you that you are watching a 2K resolution movie so as not to appear dumb, I will let you in on what it is all about. Resolution illustrates the number of pixels that are advertised per centimeter for an image on a computer monitor, screen, etc. The most common of resolutions displayed on computer monitors are 72 pixels per centimeter or 96 pixels per centimeter. Now it might get confusing, so I will just let you know what Pixels are?
Pixels are computer images which consists of thousands of tiny dots of colours. Now if you put your face really close to a display screen, the tiny dots of colors which make up the image on the screen are what is called Pixels. When we these groups of pixels are viewed as a whole, it is now known as a resolution.
COMMON VARIETIES OF RESOLUTION
There are varieties of widely known resolutions in use but we will be more focused on the 2K resolution. However, we will give a brief introduction to the few ones commonly used.
1. 1080p Resolution: The 1080p is commonly known as FHD or Full HD resolution with a resolution of 1920 x 1080 pixels with a liberal scan. It displays a full 2.07 million pixels picture with a video ratio of 16:9. This is most common among people and the best selling TV format.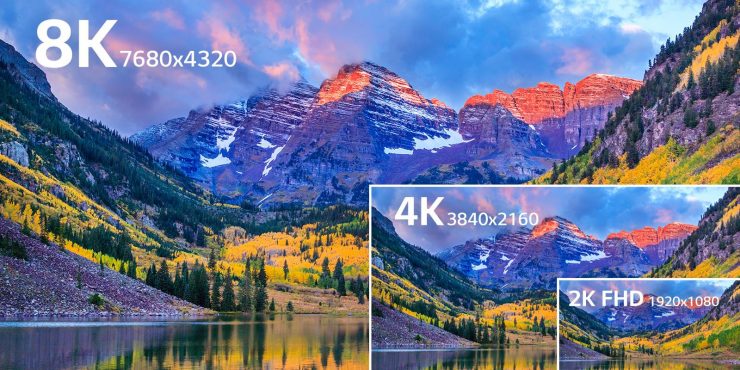 2. 4K ( Ultra HD) Resolution: A popular standard display of resolutions also known as UHD with the formats 4096 x 2160 and 3840 x 2160 but it is not common in PC display screens. A device that uses 4K resolution is the GPUs. However, most laptops nowadays come with 4k panels where DELL XPS15 is a good example of it.
3. 8K Resolution: This has to do with any screen that displays at about 8000 pixels where it is actually 16 times the pixels of HD and 4 times the pixels of UHD. This is why the 8k resolution is far more noticeable on a big screen up close than other resolutions.
ABOUT 2K RESOLUTION
Now the 2K resolution is all about display devices or screens 35 mm film with a resolution of an average of 2,000 pixels. At most, it is at 2048 x 1556 but it varies according to the aspect ratio and size of the scan area. For televisions, 1920 x 1080 is the most used resolution.
For cinemas , the resolution is at 2048 x 1080 or 2048 x 858, flat crop 1998 x 1080, and full frame at 2048 x 1080 pixels. 2K resolutions are officially known as Quad HD ( QHD.) It has a 2048 pixel horizontal resolution and 1556 vertical resolution at average. It is mostly used in digital cinema projectors in theatres according to Wonder share.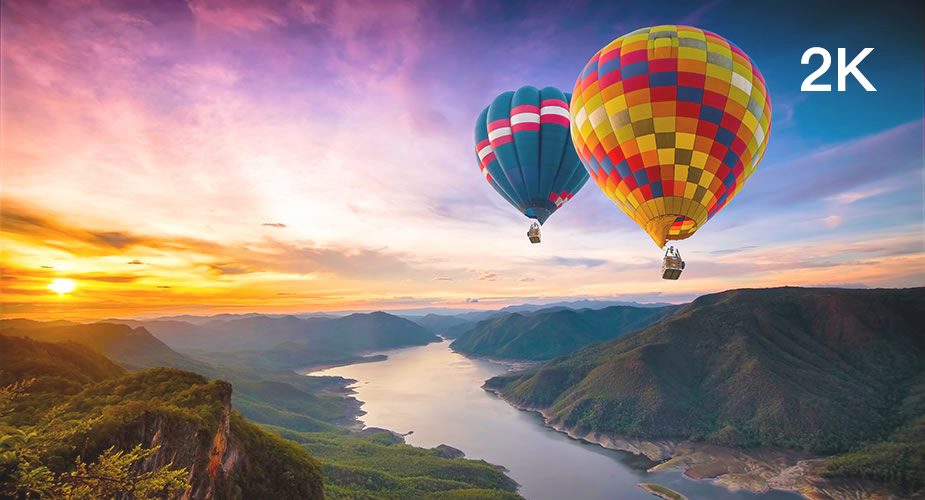 2K resolutions is more proficient when zooming in on license plates or street signs as the image remains clear and there is less noise and artifacts. It is the foundation for high – quality photographs. It is also advantageous for gamers as it gives monitors a quick response time.  It is one popular resolution that has been around for a long time to be produced in bulk at a cheaper rate.
2K resolutions are also good for software optimization that is why game manufacturers use it for their games as the image is always clear and it does not stretch. It is much more accessible on PCs than any other resolution. One disadvantage of it is that it does not have supported contents on other platforms apart from YouTube and game platforms.
Was this article helpful?