There is no official Instagram app for the Apple Watch yet, hopefully there will be in the future. However, don't fret because you can still use IG on Apple Watch to receive and respond to your notifications on your connected watch. There are quite a few apps that allow you to be able to view your entire feed, watch stories and visit profiles.
There is restricted access to the Instagram social network on the Apple Watch. But If you have the Instagram app installed on your iPhone, you can still access your last received message and notifications on the Apple Watch, but you cannot access your IG news feed. Apart from that there are other alternatives to be able to use IG on Apple Watch.
How to use IG on Apple watch
Here are few alternatives to be able to use IG on Apple watch.
#1. Use Instagram from your iPhone
Even if you use an Apple Watch Wi-Fi + cellular because you want to be able to access Instagram, sorry to announce that it is not possible. But you can connect your Apple Watch to your iPhone and need to be near your iPhone at all times to see messages and notifications sent to the app on your Apple Watch.
Enable Bluetooth on your iPhone and connect your Apple Watch to it.
Install Instagram on your iPhone and enable Instagram notifications in the iPhone settings.
In the Settings menu,go to Notifications,select Instagram.
Activate all notifications and also the three types of alerts.
Go to the Apple Watch application.
Access the notifications and activate the various Instagram notifications on the Apple Watch.
You will be able to receive IG notifications, read posts and also reply to your DMs
#2. Use the Lens for Watch App
The Lens for Watch app is one app that allows you to receive Instagram notifications on your Apple Watch. You can also access the feeds, check stories, like, comment, and perform other activities on your Instagram using the Lens app. You have to get the app on your iPhone and the Apple Watch.
Go to the App Store on your iPhone, search for "Lens" click on install the app.
Launch the Apple Watch app on your iPhone.
Make sure the Lens app is installed on the Apple watch. Check the available section to verify.
Launch the app on your iPhone and log in with your details.
Then open the Lens app on your watch and gain complete access to your instagram account.
You will see a list of options, like home, stories, etc., select the activity you want to perform in this list of options. There are other features of the app which you can access for a one-time fee of $1.99.
#3. Use the shortcuts app
This method also involves you using a third-party app, but you can get this app on iCloud. You can as well access your account feeds, stories, likes, etc., and it is available on all Apple Watch Series.
This method is safe, reliable, and easy to execute. There is a link to download it from the procedure.
On your iPhone, click on iCloud to be able to access the Shortcuts app.
Select "Get Shortcuts" and install the app.
Open the Apple watch app on your iPhone.
Check and ensure the Shortcuts app is installed on the watch by scrolling down further to check the available section on the watch app for verification.
Open the Instagram page on your iPhone.
Pre-load the IG webpage on your iPhone, then your Apple Watch will be able to open your Instagram account as a regular webpage.
Get access to all your activities on the Instagram webpage, like, comment, view stories, and lots more.
The Shortcuts app can be downloaded on the App Store or via an iCloud link.
#4. Use the iMessage app
This method is also easy and free to use; you don't have to download a third-party app to access Instagram on your Apple Watch.
You can perform any activities, and there are no limited actions when you use this method.
Open the iMessage app on your iPhone.
Type in your phone number on the app to create a new message with yourself.
Send the Instagram webpage (www.instagram.com) to your phone number on the app.
Go to your iMessage app on your Apple watch.
Tap the conservation you created with yourself.
Click on the Instagram icon from the link you sent earlier.
The Instagram webpage loads immediately you tap on the link, scroll down to log in. Type in your details with your iPhone or Scribble. Your details will also be pre-saved if you have Keychain because of iCloud.
Once you log in successfully , you can use every feature available on the Instagram app with this method.
Since you cannot install the native Instagram app on your watch the best way to use IG on Apple watch is through the methods discussed above. The Lens and Shortcuts app allows you use the Instagram app on the Apple watch. iMessage allows you access IG on Apple Watch.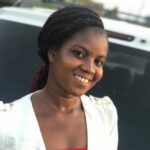 I am an experienced tech and innovation writer. It's been 2 years+ I started writing at Terecle, covering mostly Consumer electronics and Productivity. In my spare time, I enjoy reading and learning the latest happenings around the tech ecosystem.
Was this article helpful?