Can I use student loans for a laptop in 2023? A common curiosity students are plaque with, which we will be thrilled to throw light to through this article.
First of, the simple, straightforward response to that question is yes; you can use a student loan to get a laptop, although not applicable everywhere. Actually, being able to get a student loan to pay for a laptop depends on the type of loan you are applying for.
For instance, a federal student loan is concerned in covering your costs of attendance such as tuition, accommodation and board, including other eligible expenses.
It is the responsibility of your loan servicer to disburse funds to the school first, and the school in turn will refund the leftover money to you. With the refund, you may use the refunded amount to buy laptop, but you can't be granted a federal student loan just for the purpose of owning a laptop.
Major Facts About Federal Student Loans
They have low fixed interest rates, flexible repayment terms, and built-in protections like: deferment, forbearance options etc. Completion of the free application for Federal Student Aid (FAFSA) is a must before applying for a student loan.
Funding is made to cover all through your school year, and renewal of FAFSA yearly is a must to maintain your eligibility for new student loans. Some federal aid is first come, first served, so applying early gives you a better chance.
Moreover, you can apply for a private student loans too, if the new term has already begun. Private loans are more likely one-time loans, and you can dine yourself in multiple loans if you need to buy a new laptop for school every couple of years and at such often apply for a loan.
First, you should price out the laptop's total cost to know what you need to borrow.
Ask yourself these:
Do you need a regular laptop, or do you require a more advanced or high-end one for your field of study?
How long will you need the laptop to last before replacing it?
Will you need to buy additional software specific to your field or general education?
Take into stock, the laptop's price with loan interest and fees. Private student loans may charge higher interest rates, and lenders may charge origination fees.
If you have trouble answering question 1-2 above, we recommend you read our article on the best laptops for students in 2023.
How to Get Student Loans For a Laptop in 2023
When looking at how to get student loans for a laptop, you have the option of trying a federal students loan or a private student loan. For a federal students loan, the FAFSA must be submitted after applying, usually the deadline is June 30 every year. The Department of Education will determine how much financial aid you qualify for.
Once the school term begins, your lender will disburse your eligible funds to the school, and the school will remit the remaining money to you.
Applying for private student loans for a laptop is different, you'll be required to fill out the lender's application and submit required documentation, which may include:
Pay stubs
Tax returns
Bank account statements
Information about your school
Your reason for applying and use for the loan funds
Most private student loans usually require a credit check for approval, and you may be found ineligible if you have a poor credit record, or may need a cosigner to apply with you.
Private student loans has no deadline for applications and depending on the lender, you may get approved and funded in a few business days. For a laptop we recommend you research direct-to-consumer lenders, which will distribute funds to the borrower directly rather than the school.
How do I Use my Student Loans for a Laptop?
Once you get the federal loan refund, you could simply use the money to get yourself a laptop. If funds are leftover after the purchase, you could use it to pay for other school expenses or make a payment toward your federal loan balance.
Similarly, for private loans after obtaining it, do the same, get the laptop you had planned on, it's best you don't make last minute changes and go beyond your budget so you don't run into unnecessary debts.
Alternatives to a student loan for a laptop, here are other options to pay for a laptop for school.
Possibilities include:
If you are a beneficiary of a 529 Education Savings Plan, you can withdraw funds to pay for a laptop and other school expenses
Apply for a credit card, opt for one with a low interest rate
Get a store credit card at the retailer where you plan to buy the laptop
Take out a small personal loan
Research microloans for students
Get a part-time job to raise the money you need
Sell items you don't need for extra cash
Create a GoFundMe or other crowdfunding venture
Borrow from friends and family
Before you go…
We have expressly simplify the way you can go about getting student loans for a laptop or desktop computer or any other academic needs. You have the choice to apply for either or both federal and private loan depending on your preference and you will receive the needed imbursement.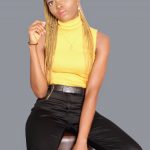 Was this article helpful?