Destiny 2 is a first person shooter game by developer Bungie. It takes after the legendary halo series. It's an online game you can even with other people around the world.
In this game you choose a class, choosing a class impacts how you play the game so you have to make the best decision. Each class has a subclass and starting a subclass helps you gain access to other subclass.
In Destiny 2, there are quests you have to complete, Symphony Of Death is one of Destiny's best exotics available and completing this quest earns you an exotic rocket launcher 'Deathbug'.
Deathbringer is a rocket launcher that uses power ammo and deals void damages. It fires remotely detonated rockets which can be triggered by releasing the trigger after firing.
In order to embark on this quest, you need the shadowback DLC expansion. To begin the quest, you must:
Step #1. Complete shadowback's campaign missions
After completing the main Shadow back campaign quest, talk to Eris Morn in the sanctuary to collect the memory of Sai MOTA. Talk to Eris again and accept Lunar spelunker bounty.
Step #2. Complete three lost sections across the moon
Go ahead to complete three lost sections across the moon which are K1 communion, K1 crew quarters and K1 logistics. When you collect the loot after playing, collect firewall data fragments as your bounty revival.
Step #3. Complete the final lost sector
Go ahead and complete the final lost sector (K1 revelation) in sorrow's harbor. At the end of this sector, look for an orange tunnel leading to a locked door, use firewall data fragments to unlock in order to obtain Sai Mota's broken necklace.
Step #4. Go to sorrow's harbor and defeat nightmares
Move over to sorrow's harbor and defeat nightmares using the Arc abilities to collect 20 necklace scraps. You are allowed to use any weapon to drain nightmare's health bar, but you have to deal the final blow with Arc weapons, that way it drops necklace scraps.
Step #5. Faculties of the Skull
Return to the sanctuary and enter the portal where you normally see Eris. Talk to Eris and open the chest behind the Eris and begin the first step in the symphony of death quest 'Faculties of the Skull'.
When you complete the faculties of the Skull' quest, step in the circle of bonus. You can now return to Eris in the sanctuary to begin Marrow's Elegy quest step.
Here you are tasked with three bones by completing the objectives through:
Complete a public event in the hell mouth
Clear K1 revelation lost sector on the moon
Destroy a wandering bone collector on the moon.
After that, join " Scarlet Keep Strike" and defeat the high conductor on the second floor.
Complete "Of darkest harmony quest": You have to defeat three types enemies; the regular enemies, enemies with yellow or red health bar, bosses or other guardians. This is even a harder quest but you can keep and complete later.
Go further and complete "Choir of the damned" quest, Head back to circle of bones and defeat 'Ir Airam The Deathsinger'. Then return to Eris and obtain the Deathbringer rocket launcher. This is the end of the quest.
About Deathbringer rocket launcher
This rocket launcher happens to be one of the exotic weapons . The Deathbringer launches rockets that split into multiple projectiles for maximum impact and range.
It has several perks which is volatile launch, alloy casing, dark descent but its intrinsic perk is dark deliverance.
Deathbringer has powerful functions for this game like reloading faster, destroying effectively and other powerful functions it can perform. This makes the Deathbringer rocket launcher a good asset to have in your arsenal.

This article was first published on July 27, 2022 12:05 p.m. WAT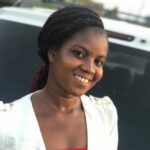 I am an experienced tech and innovation writer. It's been 2 years+ I started writing at Terecle, covering mostly Consumer electronics and Productivity. In my spare time, I enjoy reading and learning the latest happenings around the tech ecosystem.
Was this article helpful?