If you have used Google Docs for a long period of time, you would know that Google Docs has no built-in way to add line numbers to your document. So when you need to reference specific lines in your document, or you want to use line numbers to pinpoint specific areas of a document that you need to work on.
Or, you need to add a bit of structure and organization to your document, you might need a line. In this article, we will be discussing how to add line numbers in Google Docs.
In Google Docs, there are two methods used to add line numbers to documents in Google Docs. The processes are manual and therefore not easy, but it's worth it if you need line numbers in your document.
Method #1. Add line numbers in Google Docs using bulleted list
This method is mostly good if you are working on a new document, and not when you are adding line numbers to an existing document. It is also very easy a method, here's how to do it:
Go to Google Docs and create a new Google Docs document
Click the "Numbered list" button from the top toolbar. Or use the keyboard shortcut CTRL+SHIFT+7
Type out your document  and see the line numbers automatically added as you type
Method #2. Add line numbers in Google Docs using table
Another way to add line numbers to your document is by using the table function.If you need to add line numbers to an existing document, this method also serves for that purpose. Here's how to use this method:
Open up the Google Docs document you want to add line numbers to
Add the text to be numbered in a table using the table function
Place your cursor on top of the document and click  Insert > Table from the toolbar
Select the 2×2 table in the "Insert table" window that appears
Then make the first column smaller to have more space for the line numbers and broaden the table a bit on the left. There should be enough space on the first column for the number and adequate space on the second column for the text
Go ahead to add the text in the second column and add the line number for each line
You have successfully done it, you can repeat the process to add more lines and line numbers to your document.
Using any of these methods will be helpful in adding line numbers to your document on Google Docs. The method takes a few minutes as you edit your document.
Improving documents in Google Docs
If using the methods listed above proves too hectic, there are other formatting options you can consider that serve the purpose of line numbers in Google Docs. You can use double spacing, which makes the text of your document easy to read  especially if it is a longer document; it helps to break up the text and make it more visually appealing.
Also, adjusting the margins of your document can also improve its appearance and readability by creating more white space around the text, making it easier to read and follow.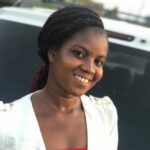 I am an experienced tech and innovation writer. It's been 2 years+ I started writing at Terecle, covering mostly Consumer electronics and Productivity. In my spare time, I enjoy reading and learning the latest happenings around the tech ecosystem.
Was this article helpful?