Activation Lock is the main security feature uses in most iOS devices. When you buy an iOS device like an iPhone or iPad, you activate this lock. Apple links your Apple ID to the iPhone's unique identifier which means other Apple IDs can't sign into your phone.
Once you have this lock activated, no one else can reset your iPhone XR unless they have your Apple ID and password combination.
This activation lock is linked to "Find my phone" feature that helps you locate your device when it goes missing. When you enable "Find My Phone" feature, the activation is activated.
iPhone iCloud activation lock is a very useful security feature on your iPhone XR. When you have it installed, if someone steals your phone, the activation lock will prevent the other person from accessing your phone data.
However if you are planning to transfer your phone ownership to someone else, you need to turn off the 'Find my phone' feature so that they don't get locked out of the phone.
If you have forgotten your Apple ID or password, or you bought a used activation lock iPhone, you will need to bypass an iPhone XR else you cannot use the phone. So read on to know what to do if you are in such situation.
Bypassing an activation lock on an iPhone is not easy, however there are some tricks that allows you bypass an activation lock on your iPhone XR.
#1. Use Apple's iForgot website
Log in to the website, follow instructions to reset password and use the new password to bypass iPhone XR. Look up the email address and reset your password.
This takes a really long time as you have to prove that the iPhone you are trying to bypass is yours. Once you prove this, you can reset your password. This method is safe and reliable, we recommend you use this method as long as you can prove that the iPhone XR is truly yours.
#2. Use the iCloud website
If it's a phone you got from someone else or bought from an online store, you can ask the original owner to remove the activation lock. If they are far from where you are , contact them to remotely remove the device from there Apple ID. They should follow these steps:
Login to iCloud
Go to 'Find my phone' to find iPhone XR
Click on "Erase iPhone" and all data of the device will be erased
After this, go to Apple ID in settings
Tap the device that needs to be removed and click on "Remove from account"
#3. Use a third-party app to bypass
An activation lock bypass tool will be helpful at this point. Unfortunately not many tools supports iPhone XR activation lock removal.
NB: Beware and be on the lookout for scam websites that claims to have a solution especially if they do not have an official website for it.
However there are few legitimate websites on the net that can help you bypass activation lock on your iPhone XR quickly, you have to scan through the internet to find them or ask friends who might know one or two legitimate tool.
Final thoughts
These few alternatives can help you bypass an iPhone XR With Activation Lock. If you still can bypass the activation lock, then you can contact Apple support.
This article was first published on August 25, 2022 8:10 p.m. WAT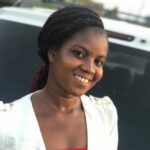 I am an experienced tech and innovation writer. It's been 2 years+ I started writing at Terecle, covering mostly Consumer electronics and Productivity. In my spare time, I enjoy reading and learning the latest happenings around the tech ecosystem.
Was this article helpful?