On Mac the default app for editing PDF is the Preview app, you can add pop up notes, shapes and even colors.
How to change the color of a PDF on Mac using preview app
A PDF opened in Preview can be modified using Quartz Filters. The Quartz Filters allows users add effects or change the colors if they want to. You can add a sepia tone or convert a colored PDF to white or black. Here's how to:
Open the Preview app on Mac.
Open the PDF you want to change.
Choose File and Select Export option.
Click the Quartz Filter pop up menu.
Select a filter you want to add to your PDF.
Save the edited PDF file.
In addition to using the Preview app, you can use a third party software for editing PDFs on Mac.
Like the PDFelement Pro on Mac. PDFelement Pro on Mac is a word processing program which allows users edit PDFs; they can add colors or change texts as well as other editing features available.
However it comes for a charge. It costs €64.99 and $69.99. But there is a free trial period where you get to explore it's capabilities before paying to use it. This tool helps you add colors to your PDF.
Install PDFelement Pro on your MacBook.
Run the Program.
Click the 'Open' button.
Go to the folder with the PDF files.
Select the one you want to change color on, it opens immediately you click it.
Click the Text button on the toolbar and double click the text you want to edit.
Pick a preferred color; at the top of the main interface you will see an option to pick the font color you want.
With that option you can select and change the color of your PDF font on Mac.
To Change Background Colors; Go to tool menu and Click 'Add or Edit Background button'.
Select Add Background to open the Add background panel and add any color to the background of your PDF.
To Fill Background Color; click the create button and Select background source from the 'Color' 'image' or 'PDF'.
Pick PDF as background and click Save to create a background template.
Click Apply to complete.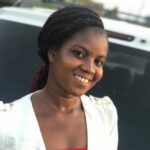 I am an experienced tech and innovation writer. It's been 2 years+ I started writing at Terecle, covering mostly Consumer electronics and Productivity. In my spare time, I enjoy reading and learning the latest happenings around the tech ecosystem.
Was this article helpful?