If you wish to turn your PDF into a Google document on Mac; this article gives all the details on how to turn a pdf into a Google doc on Mac.
People commonly convert PDFs to Google docs especially for editing purposes. You can easily modify and enhance the document when it is In a Google doc format.
Even though there is a downside to converting a PDF file to Google do. The images in the original PDF may go missing as soon as you upload the document to Google drive, and Google doc lacks advanced editing tools if you want to do more editing; like adding pages, deleting pages, adding or removing images, and other tools.
But you still have to convert a PDF into Google doc to make minor edits. Therefore it is important to turn a pdf into a Google doc, and here's how's to do it on your own on Mac.
How to turn a PDF into a Google Doc on Mac
You can turn a PDF into a Google doc without formatting. Conversion will be quicker if it goes this way but some things you edited might be lost, here are steps to do that:
Save the PDF on your computer, and give it a name for easy recognition.
Log in to your Google account.
Upload the PDF file by opening the tab that says New Folder at the top left corner and click on 'Upload file' .
Once you upload the file to Google doc, right click on it to reveal a drop down menu.
Click the 'Open With' button and Select Google docs.
The file will begin uploading.
Go to Google doc account and click the file there, it will display as an editable document.
However if you want to upload the document while retaining the original formatting, you have to use Microsoft Word.
You have to convert to a Microsoft Word document before converting to a Google document so it can retain format. Before converting to Microsoft ensure images are not more than 2mb, the font is the basic Times New Roman or Arial, the orientation should be right side up, and 10 pixels text.
Tip: Use Microsoft Word but not the free version. There is a Microsoft Word software written for MacBook.
Launch Microsoft Word on your system.
Click the 'Open' button.
Find 'Open files from this computer'.
Find the PDFs you want to turn to Google doc and click on it, conversion begins immediately.
Click Ok on the pop up that says 'File may convert to an editable word document'.
Save to your computer after conversion as a word document.
Proceed to log in to your Google drive account.
Click upload file at the top right corner of the drive.
Upload the word document to your drive.
Select the document and right click on it.
Select 'Open With' and Select Google doc.
Again the word document will convert to a Google doc.
Save by clicking File at the upper right corner.
Click Save as Google doc.
How to open PDF in Google Docs using iPhone
You can open PDF in Google docs using your iPhone device. If Google drive is within your iPhone, it can open your PDF using Google Doc.
Open Google doc app on your iPhone.
Click the 'Add' button and then the ' Upload ' button.
Select the PDF file you want to add and upload them to Google drive.
Press 'Open With' and Select Google doc.
These few tips will help you convert a PDF file into a simple Google document. You do not have to stress yourself to do this.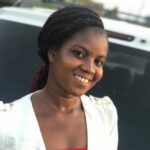 I am an experienced tech and innovation writer. It's been 2 years+ I started writing at Terecle, covering mostly Consumer electronics and Productivity. In my spare time, I enjoy reading and learning the latest happenings around the tech ecosystem.
Was this article helpful?