People use the block quote to highlight a quotation in a document and make it stand out from the remaining parts of the document, the quote in question is indented and begins on its own line breaking away from the rest of the text.
When users quote content from other sites or influencers, they use the block quote option to highlight it. The block quote formatting in Google docs adds a lot of whitespace around the text making the document look much more breathy as a result.
Steps to Create a Block Quote in Google Docs
There are several methods that allow you to create a block quote in Google Docs. Before using any of the methods highlighted in this article for creating your block quote; first select the text, the quotation should start on its own line, subsequent text after the quote should also start on a new line.
Here's how to create block quotes in Google Docs file:
1. Create a block quote using an indent
In your Google Docs, there is an in-built tool used for indenting paragraphs that you can use for your block quote.
Select the text you want to use as a block quote
Select "Format" option from the toolbar
Select "Align & Indent" in the dropdown menu that appears
Then click on Increase Indent from the menu
There is a blue right margin indicator at the top of the document, drag it to the 6-inch mark
You can set the line spacing to Double to give it more weight. You will see that the quote now takes the shape of a blocked quote.
2. Create a block quote using the ruler
The Ruler tool in Google Docs is used for things like adjusting margins, but you can use this tool to indent your block quote also.
Go to View in your Google Docs toolbar
Then click on Show Ruler from the menu that appears
Select the Left Indent indicator on the left side of the ruler; that is the triangle below the rectangle
Drag the indicator to the right until you reach 0.5 inches then you release the cursor
3. Create a block quote using the tab key
Another method is to use the tab key to create a block quote in Google Docs.
Select the entire block of quote to be highlighted
Then press Tab. the tab key pushes the text in, making it look indented
These three methods are the most trusted way to create a block quote in Google Docs, and keep your documents well formatted and well referenced.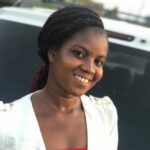 I am an experienced tech and innovation writer. It's been 2 years+ I started writing at Terecle, covering mostly Consumer electronics and Productivity. In my spare time, I enjoy reading and learning the latest happenings around the tech ecosystem.
Was this article helpful?