iPhone analytics data includes software and hardware like data, specifications and device performance information. This data is simple and understandable for a user to decode, as it gives users information about their device performance.
This data does not include your privacy data, due to iOS privacy guidelines your private data is not shown in your analytics data. Follow these steps to read iPhone analytics data:
Go to Settings
Click on Privacy
Scroll to Analytics and Improvement
Click on Analytics data
Tap on it and read your iPhone data analytics which contains info about performance statistics, hardware and software specifications.
You can see how your data is used as well as apps and tracking information. You can even opt out of Data tracking for certain apps.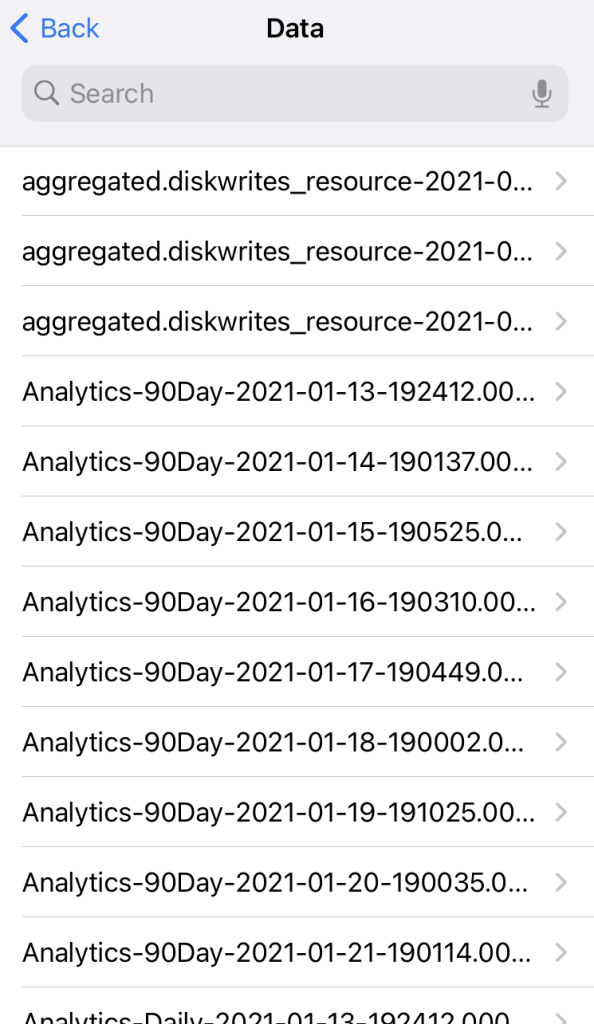 Analytics data is divided into XML and JSON file. The information collected here is sent to analyze the performance of your iPhone.
You can use a third party app such as Sensor Tower. This app gives you a general overview of how your app is performing in terms of downloads and revenue ranking.
You can also use Apple's own developer portal which provides detailed insight into how people are using you app including active users.
How to erase iPhone analytics data
Settings > Privacy > Analytics and Improvement > Analytics > Toggle off switch to "Share iPhone analytics data". Another alternative is to sync iTunes with your iPhone.
What is a Watchdog on iPhone analytics?
A watchdog is used by operating system in an iPhone to keep track of the performance of your device, it checks for overloading and overheating issues with apps, and also checks when an app is using excess memory on your iPhone.
Watchdog termination occurs when it detects any of these and it terminates or kills any app causing you issues.
What is a Jetsam in iPhone analytics?
Jetsam event occurs when there is a lot of data flushing into your device or when your memory processor is full.
To control the flow of data, Jetsam asks users to delete data from their iPhone. This process will often occur when your device is overloaded with browser cookies and ads, or there is an app that downloads too much data.
What is Microstackshots?
Microstackshots is a commercial aggregate or a method to capture a stackshot of a process executing on the device.
The device comprises of a processor, a memory coupled to the processor using a bus, and also a process executed from the memory by the processor to cause the processor to detect and interrupt any other process occurring during the execution of the process. Stacks allows relocation apps on mobile. Hacked iPhones will have such add-ons like stacks.
How to find hidden menu on iPhone
The hidden menu is usually a combo of numerical and special character codes used to call some actions, eg of such codes includes:
*3001#12345#*: A field text that enables the display of information regarding network connections, IP address, etc.
*#06#: Displays IMEI (international mobile equipment identity number)
*21#: Enables call forwarding
What is Sysdiagnose on iPhone?
It's a facility in iPhone where you can find system diagnosis. It has information about logging from different services and reports on the state of the system.
You can view by pressing and holding the power button together with the volume up/down button for a second. Wait for few mins ,then launch settings app on iPhone go to privacy to locate the Analytics and Improvement menu. Click on Analytics data, then swipe down to locate Sysdiagnose log file then tap on it to read.
That is all there is to know about decoding iPhone analytics data without stress.
This article was first published on August 26, 2022 7:23 a.m. WAT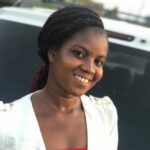 I am an experienced tech and innovation writer. It's been 2 years+ I started writing at Terecle, covering mostly Consumer electronics and Productivity. In my spare time, I enjoy reading and learning the latest happenings around the tech ecosystem.
Was this article helpful?