Roblox is a development platform that houses millions of games created by the players themselves. It's a safe platform for all and sundry; kids, adults, teenagers. You can also earn money off the site with a currency called Robux used to customize avatars. There are varieties of game in Roblox, ranging from fighting, racing, sports etc.
Roblox has a wide range of activities and quests for players to undertake. From showing your fighting skills to just cruising the world with your friends, there are just lots of things to do in the game.
While you go around completing your quests and adventures, you accumulate items in your inventory. You have to know how to drop these items especially when you no longer need them and also create room for newer and useful items.
You have limited inventory space on Roblox and managing your space is very important.
How to drop items in Roblox from your PC
Go to your Roblox inventory.
Select the items you want to drop.
Hold the item and hit backspace on your keyboard. Alternatively, you can left click the mouse, or press the del button multiple times.
The item drops somewhere close to your character.
NB: Use '=' key to drop hats on Roblox
How to drop items in Roblox on Xbox
Join Skyblock games.
Equip an item.
Click the Down arrow key in the D-pad multiple times,the items will drop.
How to drop items in Roblox on Website
Navigate to Roblox website page.
Select menu icon at the top left, select inventory on the menu.
Select item categories from menu on the left. If your inventory spans multiple pages, scroll through each one while looking for an item.
From here you can pick and drop any item
How to trade items on Roblox
While you will like to drop items,you might also want to trade items with fellow players from within your inventory. Visit the profile of the player you want to trade with, select items and trade them. No barters or exchange involved, trading is done through the inventory interface.
Select player profile of the person you want to trade with.
Select the three dots menu icon in the top left and select trade items.
Select the items you want to trade for within the pop up window that appears.
Add your own items if you want and click on submit.
A message will be sent to other players , they either accept or reject your the trade.
Tip: You can check the stats of each item you add to see the stats for it, and either trade it or leave it.
Trading in Roblox is a good way of getting new items while you get rid of the old ones, that way you manage your inventory wisely and enjoy your games.
This article was first published on August 15, 2022 8:37 p.m. WAT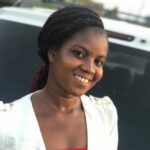 I am an experienced tech and innovation writer. It's been 2 years+ I started writing at Terecle, covering mostly Consumer electronics and Productivity. In my spare time, I enjoy reading and learning the latest happenings around the tech ecosystem.
Was this article helpful?