PDFs are quite very popular amongst users. You can save your files and documents in PDF and share them via email or any other sharing means available.
Most people use Adobe to edit their PDFs, but if you don't want to use Adobe to edit PDF on MacBook, then there are numerous other alternatives you could explore. Some of these alternatives will be discussed in this article. Let's Delve into it already.
How to edit a PDF on Mac without Adobe
#1. Use the Preview App
The Preview app is an editing tool on Mac for editing PDFs. if you have updated to Mojave or Catalina on your Mac the Preview app comes with the MacOS as the default app for viewing PDF. It lets you access basic editing tools in the Markup tool bar.
You can add text to PDF, you can also highlight, strikethrough, underline, rotate page, add or remove page, add arrows or shapes, add comments, add signatures, file a box and other things you can do on the Preview app. Even image editing can be done with Preview; you can crop, rotate, adjust, or cut.
#2. Use Microsoft Word to Edit PDF on Mac
You can use the Microsoft Word written for MacBook to make edits on a PDF. Use Microsoft Word but not the free version. Ms word works perfectly if it is mostly a text based documents.
Launch Microsoft Word on your system.
Click the 'Open' button.
Find 'Open files from this computer'.
Find PDF in the stored folder.
Word will make a copy of that file and convert into a word enabled document.
Save to your computer after conversion as a word document.
You can now make edits to the converted version.
#3. Use Google Doc to edit PDF on Mac
You can have Google drive as an alternative to edit PDFs without using Adobe.
Save the PDF on your computer, give it a name for easy recognition.
Log in to your Google account.
Upload the PDF file by opening the tab that says New Folder at the top left corner and click on 'Upload file'.
Once you upload the file to Google doc, right click on it to reveal a drop down menu.
Click the 'Open With' button and Select Google docs, the file will begin uploading.
Go to Google doc account and click the file there, it will display as an editable document, you can edit using the inbuilt OCR extract that makes editing easy.
After editing, download the PDF back into your system.
#4. Use PDFelement Pro
PDFelement Pro is a third party software for editing PDFs, it is a software program which allows users edit PDFs; they can add colors or change texts as well as other editing features available. But it is quite instrumental especially if you don't want to use Adobe. It is a paid PDF editor going for $69 and $79 yearly and goes for €64.99. But there is a free trial period where you get to explore it's capabilities before paying to use it. This tool helps you make numerous edits to your PDF.
Install PDFelement Pro on your MacBook.
Run the Program.
Click the 'Open' button .
Go to the folder with the PDF files.
Select the one you want to edit and explore the editing tools available.
PDFelement Pro is very versatile and easy to use. You can add texts, annotate, add colors, change font, size and style, you can also secure files with password, add signatures and tick boxes, and also do image editing.
Other available third party software programs for editing PDFs include: Sejda, PDF Pro, Small PDF, PDF Escape, Foxit Reader, etc. Just choose the one that you like to work with and explore the editing tools available in it.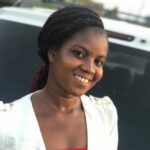 I am an experienced tech and innovation writer. It's been 2 years+ I started writing at Terecle, covering mostly Consumer electronics and Productivity. In my spare time, I enjoy reading and learning the latest happenings around the tech ecosystem.
Was this article helpful?