PDF is a universal form of document which works on virtually every operating system like Windows, iOS, Android and MacBook.
You can edit a PDF by adding new texts, changing color, font and size, filling a form in PDF format so you need to tick boxes, add signatures and whole lot of features you might want to add on a PDF document on Mac.
Is it possible to edit PDF on Mac
Yes, one can edit pdf on Mac with PDF editing tools. There are tools inbuilt into MacOS as well as third party apps or websites available for this purpose.
MacOS has inbuilt features that makes editing a PDF easy, you can fill in a form in PDF format or sign a PDF document. QuickLook and Preview are two editing tools built in to Mac's operating system for this very purpose.
#1. How to edit a PDF on Mac using QuickLook
QuickLook is a tool for editing PDF on Mac. It shows a preview of the document if you click the space bar. This tool is available for MacBook not yet updated to Mojave. To use QuickLook:
First find the PDF you want to edit.
Select it and click the spacebar.
A preview of the file will appear once you click the spacebar.
Click the pencil like icon at the top right of the preview, this reveals all the editing tools. T represents the text editing tools, click on this.
Clicking it will reveal a box with the word Text inside, type in the word you want to add to the PDF into the box, (you can move the box into any position on your screen).
The text appears in a red color by default, to change this select the drop down box next to A.
Choose a color, font and size you will like to add to the text.
If it is a form, text boxes will appear automatically when you need to tick. If not create a text box by clicking the T again and drag to the position you want it to be.
Click Done to save the changes and share the PDF you edited.
If you want to add a signature; click the signature icon in the menu.
Select Create Signature from options.
Use a trackpad to add a signature or sign on a piece of paper preferably with a thick black pen.
Hold the paper to the camera and click the signature once it appears on your screen.
It will be added to the document then you drag it into place.
#2. How to edit a PDF on Mac using Preview app
The Preview app is an editing tools; if you have updated to Mojave or Catalina on your Mac the Preview app comes with the MacOs. It lets you access tools to add text to PDF; you can also highlight, strikethrough, underline, rotate page, add or remove page, add arrows or shapes and even add comments. You can make simple changes as well as sign a PDF.
Your PDF will automatically open in Preview if you do not have any other PDF viewer installed. Or Right click on PDF and choose open with Preview.
On Preview app select Tools by clicking the icon that looks like a Pencil in a circle.

Click on Annotate.

Then tap the text icon, place the cursor on the PDF where you are to add text and type the text.
Use the text icon to change font, size and style.
Use the color box to change text color , locate these tools at the upper right corner of the screen.
You can also use the Preview app to edit images. Annotate, crop and adjust image size using the toolbar functions on the app.
#3. How to tick a box on Preview
Some PDFs comes with a box you have to tick or cross. Sometimes PDFs are setup in a way that the tick appears automatically. But if that's not the case:
Click the text box, T in a square.
Move the box to the place where you need to add the tick.
Type Option/Alt + V which is how to type in a tick on Mac keyboard
Change the fonts if you want.
Copy and Paste to every place it is needed in the document.
Also with Preview, you can copy a text from one document to another:
Click the Aa icon in the toolbar.
Find the words , highlight them then click Command+C.
Or right click and bring up the copy option.
Paste the Text on the other document, ensure to create a text box for it.
#4. How to edit a PDF on Mac for free
Asides the default PDF viewer on Mac, they are other third party apps and online services where you can edit PDF on Mac for free.
#5. Use Adobe Acrobat online services
This is an online editing tools that helps you to add and edit PDF files on Mac.
From your web browser go to Acrobat Online Services.
Click select file.
Choose the file from where you stored it ie internal storage, cloud storage, Google drive, etc.
After uploading, log in to Adobe or sign in to use the tools to add texts, draw shape, highlight and more functions.
Share after editing using your email or share the Link.
Acrobat Pro is another PDF editing tool on Mac. Download the Acrobat Pro to your computer > Go to where you saved the file> Right click the PDF file you want to edit > Select Get Info > Select Open with > then select Acrobat as default app and you can use the editing tools. Explore the options for editing.
PDFelement for Mac is one other tool you can use to edit pdf on Mac. However it comes for a charge. There is a free trial period where you get to explore it's capabilities before paying to use it. This tool helps you create, edit and annotate PDFs on MacBook.
Other free tools you can use to edit PDF for free include: Skim, Acrobat Reader, Libre office, Nitro, Adobe Acrobat for Mac, Foxit PDF Editor, Sejda PDF desktop pro.
#6. How to edit PDF on iPad from Mac
There are continuity features on Apple devices. This feature cuts across all devices which makes it easier for the devices to communicate with each other. The continuity feature enables instant file transfers to edit files remotely between Mac, iPhone or iPad.
There are continuity tools like the continuity markup which allows you add graphics and drawings to PDFs on Mac, use the iPad to draw and transfer to Mac. How to use:
Ensure Mac/iPhone/iPad are using same Apple ID and iCloud account.
Connect the devices to same WiFi network and enable Bluetooth
On your Mac click the PDF file.
Tap the spacebar to open the Preview app.
Click the Markup tool icon at the top.
Click the Continuity Annotation button represented with the image of an iPad with the pencil icon.
Go to your iPad and find the file you want to edit.
Edit and add whatever you want to add.
Tap Done when you finish.
Save the Modified document on MacBook.
This is all the detailed information you need to have about editing a PDF on Mac. It is quite easy with the right tools.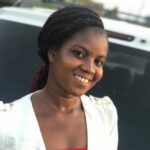 I am an experienced tech and innovation writer. It's been 2 years+ I started writing at Terecle, covering mostly Consumer electronics and Productivity. In my spare time, I enjoy reading and learning the latest happenings around the tech ecosystem.
Was this article helpful?