Dark mode helps us stare at our phones a little more comfortably, especially at night—and it's great for your device's battery life too. You can use Chrome's dark mode on both Android and iOS. Here's how to enable it on your device either Android or iOS.
How to enable dark mode for Chrome on Android
Chrome's dark mode is available on devices running Android 5 and higher. Before enabling this feature make sure your Chrome Android app is up to date. Make sure you download the most recent Chrome update from the Google Play Store, if any update is available.
Once you are set, do the following:
Open Chrome on your device.
On the top right corner, tap the three vertical dots > Settings > Themes.
Choose the Dark theme. Or you can select System Default, which will put Chrome in dark mode if Battery Saver is enabled or if your device-wide settings are set to dark.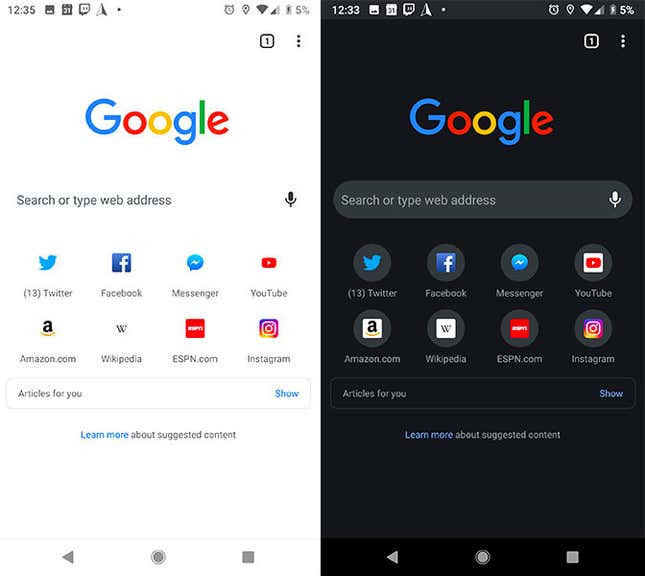 You can also use an experimental Chrome feature called "Force Dark Mode for Web Contents" to make most websites display dark mode. Quickly, type chrome://flags/#enable-force-dark into your Chrome address bar, hit Enter, and toggle to enable the feature.
How to enable dark mode for Chrome on iOS
Dark Mode is available on iOS 13 and later, rather than an option specific to Chrome. If you've enabled Dark Mode on your iOS device, all apps that support it will be dark including Chrome.
To turn on Dark Mode, go to your device's Settings > Display & Brightness. Toggle on the Dark option. Or, if you prefer a shortcut, swipe down to open the Control Center, long-press on the Brightness meter, and toggle Dark Mode on.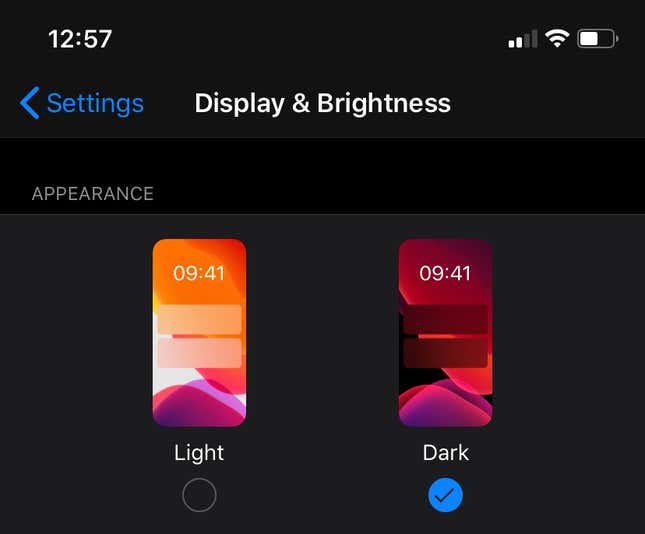 N/B: Enabling dark mode or dark theme on your device doesn't mean that every webpage you browse will be dark.
Was this article helpful?