We all love Snapchat, and turns out they love us too because Snapchat keeps rolling out new features on the app to make their social network more fun for users. The newest feature is Snapchat's remix feature where users get to record a video in response to a friend's snap.
This remix Snap feature has been rolled out for both Android and iPhone users, it's Snapchat's new way to let users interact and react to snaps and stories from friends.
Snapchat's remix allows users blend their original video with that of someone else as a reaction to the friend's snap. Users can create new snaps that allows them build on a friend's snap or from old snaps in their memories.
This feature is similar to TikTok's duet feature where Tiktokers get to record a video and place their clips next to the video they are replying to. Similarly on Snapchat, when you record a snap remix, you can select different formats like if video should appear next to the other snap or in the corner of the original clip.
Although it can't measure up to TikTok duets and Instagram's reels, it's a private way to react to your friends latest updates, and relive your old Snap memories.
How to remix a snap
Open Snapchat app
Press people icon in the bottom navigation bar to switch to stories section
Open stories tab and select the Snap you want to remix
Tap the three vertical dots icon in the top right corner of the screen, then select Remix Snap
Gain access to camera viewfinder to reply to the snap. Tap shutter button at the bottom to record and confirm Remix.
Choose different formats from the layout menu on the left to add styles to your remixed snap
Edit your snap by adding filters, emojis, stickers, GIFs, etc. You can use onscreen buttons to position your reply or use special effects.
Press Send to share remix with your friends.
In addition to that, you can also remix old Snap you from Memories on Snapchat.
Open Snapchat app
Open memories tab by swiping up or tap on the icon besides shutter button
Select a Snap you will like to remix
Tap the three vertical dots in the top right corner of the screen, then select Remix Snap
Go ahead and choose different layouts for your snap by clicking on the layout menu on the left side
Edit your Snaps as you want it to be
Note that you cannot save or share Snap remixes you make from a friend's snap, you can only reply them privately. But you can share, save ,and send remixes you create from your own memories.
There's room for you to get more creative while remixing your snaps, it's all part of the fun and makes the process exciting. You can play around with different filters, add emojis, stickers and other effects.
FAQs
Will you know when someone remixes your snap?
No, you will not know. They can only send it to you and then you see it. Also if someone remixes your snap ,it appears as a screenshot taken in the my story section when they send it to you.
Can I download Snapchat remix?
Since this is still quite a new feature on Snapchat, you can't download Snapchat remix yet.
Can you edit Snapchat's story?
No you can't edit your snap story once you upload them.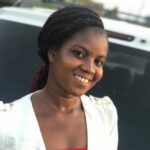 I am an experienced tech and innovation writer. It's been 2 years+ I started writing at Terecle, covering mostly Consumer electronics and Productivity. In my spare time, I enjoy reading and learning the latest happenings around the tech ecosystem.
Was this article helpful?