Peacock is an American based video streaming service owned and operated by Television and Streaming division of NBC universal. With over 54 million sign-ups and 13 million paid subscribers, Peacock has become one of the popular streaming app ever since its launch on April 15th,2020.
This streaming app serves its users with interesting TV series and shows like The Office, Law and Order, Bel-Air, etc. You can watch or stream favorite TV shows and even Peacock TV originals.
Peacock enables you to turn on/off subtitles and captions while watching any of your favorite shows on the app. It can be quite hard to understand movies or shows in another language or if the characters speak in a different accent .
Closed captions also referred to as subtitles is one helpful tool that shows in written words what characters are saying in a movie. Peacock refers to closed captioning as subtitles even though they almost mean the same thing.
Goodnews is that Peacock enables you to turn on as well as turn off subtitles and captions. But before we discuss that, let's know the difference between subtitles and closed captions.
Difference between subtitles and closed captioning
Even though both of them mean the same thing but there is a slight difference. Subtitles provides just the wordings of everything the characters in a movie says while closed captioning (cc) is designed for hearing impaired folks.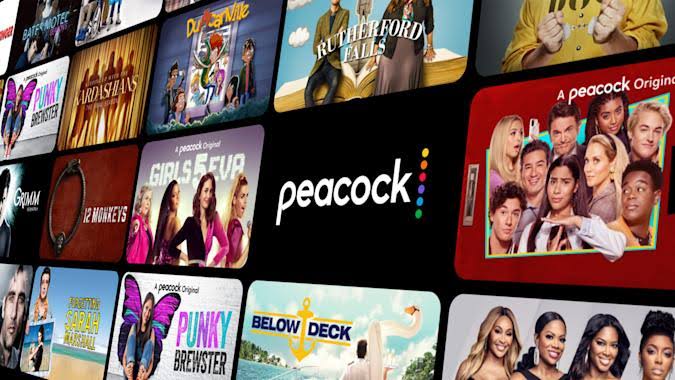 It provides voice to word translation and even more. It delivers textual details in background sounds like heavy raindrops, animal and people sounds, and some other sounds that can restrict you from hearing properly.
It also shows when music is playing by showing you note symbols, it interprets sounds made in a movie like grrrr, eating sounds, walking sounds, singing sounds, etc. Closed captioning (cc) explains most visually connected sounds rather than just speaking one, and also adds text based copy of shows or movies dialogues and their related audio.
That been said, let's delve in.
How to turn off closed captioning on Peacock
First launch your Peacock app on your smart TV
Select the program you want to watch
While playing, press down on your remote control and move to the left till you find rectangular icon which is the speech bubble icon
Press OK when it turn yellow, you will see different options
Look for subtitles and turn it off
Subtitles and closed captions are used interchangeably in this case.
How to turn off closed captioning on your PC
Sign in to Peacock on your PC via a web browser or the app
Pick a show and start streaming
Move the cursor anywhere across screen to show video playback options at the bottom of the screen
At the bottom left corner of the browser window, check on comment (subtitles) icon which will turn yellow as you hover around it
A pop up menu will appear showing Audios and Subtitles
Choose the language you want, e.g. English, Spanish as the case may be
Wait for changes to indicate in 30 seconds if not refresh browser and try again
Follow same method to turn off
How to turn off closed captioning on Your iPhone
Launch iPhone Peacock TV
Start TV shows/series
With your fingertips, pull up playback options from the bottom of the screen
Tap on text bubble an turn subtitles on or off
How to turn off closed captioning on Android
Download Peacock TV app from Google play store
Sign in to your account
Select content you like to watch
Pull up playback options with your fingertips from the bottom screen
Tap on text bubble to turn on or off
How to turn off closed captioning on Roku TV
You can use your remote to access it.
Launch Peacock TV
Select and play content
Press the star(*) button on Roku remote
Choose on or off
If it's a shared subscription with a friend or family members, someone might enable closed captions and another person might not need it. So it's advisable to use Peacock profile. If closed captions is enabled on one person's profile, only that profile will effect that change so it doesn't affect others who might not need to use closed captions.
FAQs
Where can I stream Peacock TV?
Peacock TV is available on Smart TV's like Vizio, Samsung. You can access on your Android device, iOS, Roku, Xbox one, Xfinity, etc. You can use the app or go to the official website.
How much is Peacock subscription package?
Peacock subscription is $5 monthly. And $10 monthly for premium users which is ad free.
How do I turn on/off closed captioning on Peacock TV?
Peacock expects subscribers to turn on/off closed caption/ subtitles while watching a video by accessing playback menu and clicking on speech bubble icon to effect changes .
Can I customize subtitles on Peacock TV?
Peacock allows users customize their subtitles to whatever is their preference. Simply Go to settings > Accessibility > Subtitles and captions for iPhone. For Android, go to settings> Accessibility > hearing and Audios > Captions to effect any changes. You can change color, font, size depending on what you prefer.
Conclusion
Now you can stream and watch your favorite shows and TV series on Peacock with subtitles and captions as you like. Peacock TV has a very friendly and easy to use user interface (UI), so navigating your way around is quite easy.
This article was first published on July 22, 2022 12:47 p.m. WAT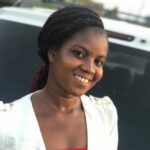 I am an experienced tech and innovation writer. It's been 2 years+ I started writing at Terecle, covering mostly Consumer electronics and Productivity. In my spare time, I enjoy reading and learning the latest happenings around the tech ecosystem.
Was this article helpful?