MOV is a QuickTime file format, it contains videos, and files. It is a common multimedia container file format that stores video, audio and text in the same file through different tracks and it's often used to save movies and video files. It is the default file format for iOS and MacOS devices.
Many media players can play MOV files on other systems apart from iOS operating system. You can play MOV files on other systems such as Android, Windows, Linux.
How to play MOV files on Windows 10/ Mac
Free download any MOV player of your choice on your computer
Install and launch MOV player Windows or Mac
Open MOV player you have downloaded and Play MOV videos through these different ways
Drag and drop your MOV files to preferred Media player to play directly
Click on Video button on the main user interface to add a MOV file to your system and play it there
Set the Media player as default MOV player on your computer and double click your MOV video to play quickly
Find MOV video on computer, right click on the file, select Play with and select your preferred Media player
You may still encounter Not Playing errors because the codecs inside your MOV player might not be supported by your media player. Some file formats like MOV, MP4, MKV and AVI may contain different codecs. Try a different MOV video player to resolve the issue or, convert MOV to a more compatible format. If needed, you can use a professional video convert to help convert MOV videos.
QuickTime player cannot play MOV when it is encoded with some Codecs, it also will not play in any Windows Media player earlier than version 12. So you need to convert MOV files to MP4, MKV, H.264 so that QuickTime Windows Media player or any other media player will play with no issues. You can use HD Video Converter Deluxe to convert MOV and fix the error messages such as "MOV not playing", Not recognizing ", " Audio video out of sync " black screen, choppy playback and a host of other issues.
Here's how to convert MOV files to other formats
Click on the "+ Video" button on the main user interface to add your MOV file to the video converter. You can add more than one MOV video file if you want to do a batch conversion
When the "Output Profile" window pops up, choose an output format; you can choose MP4 which is the best format
Click on the "Browse" button to pick the folder you want to save your converted file, tap "RUN" to start converting your MOV file
Your MOV file player can't recognize all the MOV codecs, you have to convert MOV videos for your media player to play MOV files successfully
5 Best MOV players Windows/MAC
If you are looking for the best MOV players to use for Windows, here are a few MOV video players you can download for free. They might not all be perfect but they can play MOV files with or without a third party help. Just select the one you like most, or the one you are familiar with and use to play MOV files.
#1. QuickTime Player
This Media player works for Window 7 or Windows Vista, MacOS Sierra 10.12 earlier version. It features include: video music playback, edit a movie, record Mac screen, capture screen of iPhone.
QuickTime player should be the default MOV player for Mac computers to play MOV video files since MOV files is a QuickTime format developed by Apple for this purpose.
Users might encounter error while using this Media player; due to codec issues "MOV files not compatible with QuickTime" error message might pop up on Mac or on Windows 10 if you use it there It only supports MOV encoded with MPEG-4,. H.264 and AAC videos. But you can convert H.265 to H.264 to fix the "Can't play MOV" error, you can convert to the supported file format with the help of a built-in video converter.
You can record a MOV movie
Play MOV videos by default with various customization settings available like: choose screen size, show subtitles, select soundtrack, etc.
Edit MOV videos: you can trim, rearrange, rotate and split a movie into multiple clips
Share MOV videos through AirDrop
Export MOV to other file formats and resolution
Play only MOV files encoded with certain codes only
No updates of Windows QuickTime 7.7.9 since 2016
Unknown error can occur
#2. VLC media player
VLC is commonly known and can work with Windows 11/10/8/7 and Vista, MacOS Monterey and earlier versions, Android, iOS, Linux, Chrome OS.
Its highlighted features include; Open source, multimedia and DVD playback, Network streaming, record screen, Video conversion, Chromecast/DLNA media. VLC is regarded as world's number one downloaded media player uses for open source and supports MOV, MP4, MKV, DVD, WMV Windows files.
VLC media player allows you play media files without needing extra codecs, just have the app on your device. You also get to access other inbuilt features that makes it unique.
VLC can play all MOV files without needing extra codec packs
You get various customizations for better viewing experience such as: video-audio synchronization, add subtitles, etc.
You can share MOV files to smart tv
Its hardware acceleration technology helps 4k MOV smooth playback of up to 60fps
Record MOV videos, convert MOV to MP4
You can create a music playlist
When 4k MOV videos are at 120fps,the video becomes choppy
Lots of MOV error might occur: "No MOV sound", "MOV video-audio out of sync"
It does not recognize sub codecs of AV1-av01
#3. 5KPlayer
This is another MOV media player that works on Windows 11/11/8/7, MacOS Monterey and earlier versions. It plays videos, music, DVD discs, can live stream TV and radio, Airplay on iOS, DLNA media Smart TV.
This MOV player enjoys a five star rating because it shows great performance in MOV playback on MacOS and Windows. This includes MOV files of up to 4kUHD and those encoded in HEVC/H.264. 5k media player will play them without needing a third party app.
Aside from MOV players, it also supports MP4, MKV, WMV, FLV, AVI, H.264, H.265, MPEG-4, etc. It also plays videos in this format 4k,1080p,720p,480p,360p in high quality and smoothly too. You can play ISO images, DVDs, 360 degree videos and because of its multifunctionality it can live stream IPTV/internet radio, download media files from the net, DLNA stream contents to smart tv, Airplay on iOS and many more other things it can do.
You get to enjoy customizations like video speed up/slow down, add subtitles, video-audio synchronization, and other things.
Create a playlist to play your favorite songs
Totally free for downloading
You can experience a choppy playback when 4k MOV files are at 60fps-120fps
Can crash without notice
MOV HDR playback can perform badly and washes out image color
Runs in the background so there is High CPU usage
Can crash without notice while playing MOV file
#4. Windows Media Player
Windows Media player can also play QuickTime movie file MOV. Windows Media Player pre installed in Windows 10,so you don't need to download again. Supports Windows 11, 10, 8 and 7. It features include; Multimedia playback, disc burning/ripping, media streaming and other things.
MOV is not by default supported by Windows Media Player so the extra MOV codec for Windows Media Player is required to play some certain MOV media files, you can use HEVC codec to play MOV HEVC.
Default media player for Windows users to play MOV when relative codec installed
DLNA stream MOV files to Android smart TVs
Built-in Media Guide lets create playlist, browse a website for music, movies, TV, and Internet radio
Automatically download all the information about CD: name of the album, artist name, song title, year, etc.
Windows Media Player has not had an upgrade since Windows 10. So users might encounter errors
#5. KMPlayer
KMPlayer supports Windows 2000, OS X 10.6, Android 4.0.3, iOS 7 or later versions.
It can play movies/dramas/music, also 3D/4K UHD playback, KMPlayer 64X plays 8K and 60FPS, gives subtitle support, KMPlayer can be used as a free MOV player as it handles other video formats, such as MKV, AVI, MP4, WMV, MPEG1, H.264, H.265, and more.
KMPlayer can also play 4K/8K, 60fps MOV video files, skip damaged frames and play incomplete MOV files easily. It therefore satisfies the increasing needs of high-res video playback. KMPlayer mobile app is available, you can also download to play MOV videos on Android, iPhone, and iPad.
You can play different files because Built-in codec enables quick and convenient use when playing
Hardware Acceleration enables KMPlayer 64X to play 8K and 60FPS and downloads MOV.
Provides subtitles support in SMI, ASS, SRT, PSB, S2K, SUB, TXT and LRC formats
It enables you capture desired screen and audio of MOV playback in any format you want
There are customizable settings: Noise reduction, rotate the screen, bookmark chapters, audio video synchronization, etc.
KMPlayer is available in 24 languages for users all over the world
Users will have to deal with many ads and pop-ups in the homepage, side panels, and the options panel
The KMPlayer Mac version is still in beta, MOV playback on Mac is still not stable
The installer comes with several extra software
The audio quality in all versions of KMPlayer is still a work in progress so users might not have the best
FAQs
What media player can play MOV video files?
There are various MOV video files player. VLC Media Player, QuickTime Player, Windows Media Player, 5KPlayer, PotPlayer, KMPlayer, etc. These MOV video players are trusted to perform perfectly when playing and some can support up to 4k,8k file format.
Can I use VLC to play MOV video files?
Yes, VLC Media Player can play all MOV videos easily even without any third-party codec packs installed. But you can encounter some errors when playing some video files e.g. HEVC 4K MOV videos, errors like choppy video playback, MOV no video/sound, audio out of sync, etc.
How do I open an MOV video file?
Download a MOV player, install and launch it on your computer. Then drag and drop your MOV file to the player, and it will start playing immediately. If you encounter an error, then convert the video to a more compatible format with a Video Converter and then play it with your player.
Can I play MOV files on Windows 10 without QuickTime?
Yes, you can play MOV files on Windows 10 with QuickTime Player or Windows Media Player (12 or higher). However, you will still encounter errors, but these three methods can fix it:
1. Use a more powerful MOV file player like VLC and 5KPlayer to play MOV files
2. Convert MOV to formats more compatible with QuickTime and Windows Media Player. Example, convert MOV HEVC to MOV H.264
3. Install MOV codec pack which is compulsory, this will let MOV files be playable by any kind of MOV video player
What is the best video player for MOV files?
After so much comparisons and play back tests, VLC and 5KPlayer is the best MOV file player for both Mac and Windows 10. Other good picks include QuickTime Player, KMPlayer.
Why is MOV file not playing?
Your MOV files are corrupted, there is codec incompatibility or some required codec is missing. QuickTime Player by default can't play MOV encoded with certain codecs, Windows Media Player earlier than version 12 can't also play MOV videos. To resolve the MOV not playing issue, you can convert MOV to a more compatible format for your MOV file player to play without qualms.

This article was first published on September 30, 2022 8:48 p.m. WAT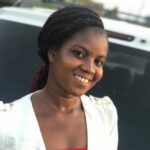 I am an experienced tech and innovation writer. It's been 2 years+ I started writing at Terecle, covering mostly Consumer electronics and Productivity. In my spare time, I enjoy reading and learning the latest happenings around the tech ecosystem.
Was this article helpful?