Retro bowl is an American sports video game played in retro style with retro graphics. This game requires you to coach your team and win an ultimate prize after each season. It is developed by New Star Games Ltd and released in 2018.
People have fun and relax with games, it's being an age long tradition. What other way to have fun than to play the retro bowl game. People love this game because of its uniqueness, group organized highlights, front office from where you can upgrade features, plus other cool features that makes this game interesting. You get to be the coach and manager which makes you a boss.
Retro bowl is available in unblocked games, which are games that bypasses firewalls and which you play on a site from anywhere in the world and at anytime you want. They don't require downloading, you simply play on the site through a browser and with your phone, tablet or computer.You can access unblocked games in HTML or .Io.
Its free to play, no subscriptions required of you. You can customize team names, team jerseys, locations of players , same color of uniforms and many cool features you can play with. It's based on NFL which can be very complex and hard to get success but you are expected to manage your team wisely and emerge victorious.
As a player, what you are required to do is to start as a head coach of a football team, you have to create an imaginary group of players and play against another created group in the computer. You are to lead your groups through different seasons to emerge as the ultimate winner at the end of a season which does not take much time, at least 2mins for each level in a season of 17 games.
They are many levels to get through, they might seem hard at first but the longer you play, the more you enjoy it. You are to lead your team into collecting as many points as possible to win the retro bowl title . To be able to do this, you have to draft your players, make trades, sign free agents and many more.
After the first quick game which is a tutorial game, you will enter as a head coach and general manager. You have to draft your players; there are three rounds per draft, you choose a player from each rounds. You don't have to choose players blindly, you check the roster for player attributes which helps you make a decision of putting exactly the player's you need on the team.
That is one amazing thing about this game, you can draft the perfect team combining different attributes to make a team. There can be a kicker, a defender, an attacker and so on.
Also as a manager, you have to take care of the press and make fans happy. Customize your team's strategy to win. With the help of free agency, you can improve and rebuild your team. There are stories and events which eventually shapes your decisions in the game.
Retro bowl is mainly a game where you play on the offensive more than on the defensive , so it's important you build a quality offensive team. You can switch teams if you like but there's no guarantee the team you are switching to is the best team despite whatever ratings you see, you might still need to make your own changes. With retro bowl, you run the team of your dreams to compete against an opponent and ensure you win. You earn $200 million as a coach.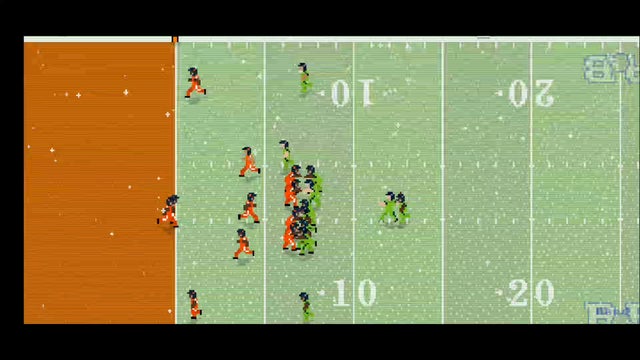 FAQs
Is Retro bowl available in unblocked games?
Yes, unblocked games are games you play in a site no downloading of app required. There are several sites where you can play from. It's available on Poki, Retrobowl, Chrome web store, and many other sites.
Can Retro Bowl unblocked game 911 be played online and offline?
Retro bowl is available offline and available online and you can play with android device, tablet or iOS. You can also play with desktop control. Recently it was added on Nintendo switch on Feb 10, 2021.
What are the controls while playing Retro Bowl unblocked game 911 online?
For desktop you use the mouse or trackpad. While for mobile control, swipe your screen left, right, up, down to move, pass, run, and dive.
What is the gameplay of Retro Bowl?
In this game, you control the offensive players of your team. Adjust passes by sliding the figures across the screen. There are no juking or spin moves available to you as the ball carrier to help avoid oncoming defenders. You move your finger up and down the screen to avoid being tackled, but falling is inevitable.
Conclusion
Retro Bowl is fun to play, as it helps test your quarter back skills. You are basically the boss which gives you some kind of privileges like expanding your roster, deal with the press and make your fans happy.
As earlier pointed, they are stories and events occurrence which further makes the game more interesting. This game has received a 4.2 star rating, which means it is loved by lots of people, hopefully you are one of them.
This article was first published on July 14, 2022 2:31 p.m. WAT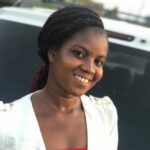 I am an experienced tech and innovation writer. It's been 2 years+ I started writing at Terecle, covering mostly Consumer electronics and Productivity. In my spare time, I enjoy reading and learning the latest happenings around the tech ecosystem.
Was this article helpful?