You might have heard severally of Google Doc. This article focuses on telling you everything you need to know about Google Docs.
What is Google Docs?
Google Docs is a web based word processor released in 2006, it was initially known as Writely. Google Docs allows users to create, update, edit, and store documents for free.
Google Docs is part of the Google's cloud-based productivity platform which includes: Google Sheets, Google Slides, Google Drawings, Google Forms, Google Drive, Google Calendar, Google Sites and Google Hangouts.
What is Google Docs used for?
Google Docs is used to create, edit, and share text documents in your web browser with no special software required. Users can use it to write reports, create joint project proposals, keep track of meeting notes, and more. Google Docs can be used in schools, workplace,business, and even for personal use.
Also, in Google Docs, multiple users can collaborate on a document. Other users can have access to a document and add comments or edits to it. Users can create documents in various fonts and file formats that can be accessed from any computer with an internet connection and web browser.
Users can use their mobile devices like Android, Chrome or iOS operations system to create new documents or access old documents; and to work on them from their device.
How is Google Doc used?
Here is a step-by-step guide to use Google Docs:
Create or sign in to your Google account.
Visit the Google Docs web page 'docs.google.com' and click Go to Docs.
When it opens, click the + icon in the lower-right corner to create a new document. There is a blank document to start with, or use a template.
To import a document file:
Click the folder icon in the upper-right corner.
Navigate to where the file is located, and select the file.
You can experiment with the writing and editing tools visible in the toolbar located at the top to create a new document. There is a Share button in the upper-right corner where you can share your document to others.
General access to Google Docs is free for all. But, there is Google Workspace (formerly known as G Suite), which offers other Google tools with additional business-focused functionality as part of a monthly subscription.
Benefits of using Google Docs
There are numerous benefits one can derive from using Google Docs as their word processor.
Google Docs allows for collaborators. One can invite other people to collaborate and add their own suggestions to document.
Users can control who views their document, so privacy is ensured.
There is a built-in commenting tool that allows users to discuss changes and work together as they're being made.
Users can see the revision history of any changes made to their documents and also see when those alterations were done in the version history.
Documents are stored online, therefore, there is minimal risk of total data loss should anything happen to your computer.
There are other benefits i am sure you will encounter once you start using Google Docs.
Features of Google Docs
There are many features available in Google Docs to enable you to create and edit your documents.
1. You can create documents in Google Docs
This is the main purpose of the Google Doc word processor, to enable you to create and edit your documents; new or old.
2. You can edit documents in Google Docs
Document editing is very important in every word processor. Any edits you make in Google Doc are automatically saved. There are a variety of editing functions embedded in Google Docs, simple things like how to check word count, how to adjust margins, how to add horizontal lines in Google Docs, etc.
Other complex editing features also exist in Google Docs. For example; how to do word art,how to add text boxes in documents, how to make a venn diagram, how to insert a personal signature, etc. one can easily learn the keyboard shortcuts which speeds up the editing process.
3. You can share your documents and collaborate with others
Google Docs has a sharing feature which enables users to share their documents with other users. One can customize sharing permissions when sharing a direct link for a Google Docs document. They get to choose who to share the document with and what they can do; to view, comment, or edit the document. Other users you invite can collaborate with you on that document in real-time.
4. You cam import other file documents.
You can import Word documents and other Microsoft Word files. This is because, Docs is compatible with various other file types, including DOCX, HTML, RTF, ODT, PDF, and more.
5. Edit documents while offline
Another feature in Google Doc is that you can edit documents offline. You have to enable offline access in Google Drive.
6. You can download add-ons for Google Docs
Users can add extra features(add-ons). Download hundreds of add-ons from the Google Workspace Marketplace all for free. These add-on features include adding more fonts or adding more complex tools.You can add the table of contents add-on so that you can organise long documents with many subheadings.
How to use Google Docs on your mobile device
Google Docs is also available for Android or iOS as well. Follow these steps to get started using the Docs app on your mobile devices.
First download the Google Docs app into your device.
Open the app when download is complete. Proceed to create or sign in to your Google account.
Click the + icon in the lower-right corner of your screen to create a new document. There is a blank document and a template to choose from.
To import a document file:
Tap the folder icon in the upper-right corner.
Go to where the file is located, and select the file.
The pencil icon in the lower-right corner enables you to use the writing and editing tools, just tap.
Tap the checkmark icon in the upper-left corner when you are finished writing and editing.
Final thoughts
Now you know what Google Docs is all about, how to use its features to create and edit your document. With Google Docs, you can share your documents with others and invite them to view, comment or edit, and this feature makes Docs even more outstanding.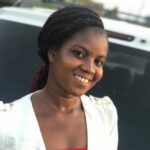 I am an experienced tech and innovation writer. It's been 2 years+ I started writing at Terecle, covering mostly Consumer electronics and Productivity. In my spare time, I enjoy reading and learning the latest happenings around the tech ecosystem.
Was this article helpful?