Google One is Google's subscription service that allows users to expand their cloud storage for a monthly fee. Google one is also an all-inclusive service beneficial to Google app users. 
What is Google One and why Google One?
Google account owners are entitled to 15 gigabytes free cloud storage space  shared across the apps – Google Drive, Google Photos, and the Gmail app. Some users tend to exhaust their space quickly and might need extra cloud space, that's what Google One is for. 
The beautiful thing is that this space can be shared with family and friends, plus other benefits of subscribing users get to enjoy.
How much does Google One Costs?
Google One has three main tiers:
#1. 100-GB Plan
The 100GB plan goes for $2 per month or you pay $20 per year. You can share the 100 gigabytes with up to five family members. Not just this, there are also other benefits that come with this subscription such as: Access to Google experts, Play Store credits, plus special editing features in Google Photos, discounts on Google hardware, and deals on selected hotels.
#2. 200-GB Plan
The 200GB plan goes for $3 per month or you pay $30 per year. The perks of this plan are the same as that of the 100GB plan, plus you get 3 percent back on all purchases from the Google Store.
#3. 2-TB Plan
The 2TB plan goes for $10 per month or $100 per year. You can also share the space with family and get the same perks as the first tier, 10 percent back on purchases from the Google Store, plus a VPN for your Android and iOS devices.
If you need to go above the 2-TB plan, you can increase your storage. However, the option to upgrade to an even larger plan is available to current subscribers and in select countries. 
Here's a list of subscription package above 2TB
#1. 5-TB Plan
This goes for $25 per month or $250 per year. 5 TB will be allocated to you alongside family sharing and comes with the same perks as the original tier. You also have your 10 percent back on purchases from the Google Store, and a VPN for your Android and iOS devices.
#2. 10-TB Plan
The 10TB plan goes for $50 per month or $600 one-time payment per year), you also get the family sharing feature plus the same perks as the 5-TB plan.
#3. 20-TB Plan
This goes for $100 per month or $1,200 one-time payment per year.  You get the family sharing feature and the same perks as the 5-TB plan.
#4. 30-TB Plan
This goes for $150 per month or $1,800 one-time payment plan per year.  You also have a family sharing feature plus the same perks as the 5-TB plan.
Benefits of Google One
Like I mentioned earlier, there are more benefits to gain from Google One asides the extra cloud space you are paying for. Aside from the extra cloud storage, there are other benefits.
These benefits include:
#1. Extra cloud storage
One major benefit of a Google One plan is the extra cloud storage you can share with up to five family members. And even though families can share the same space, personal photos and files are only accessible to each individual owner unless you choose to share with another person.
Other additional benefits can also be shared by family members, but they all have to live in the same country.
#2. Access to Google experts
Google One subscribers will have instant access to Google experts who will assist them in any questions they might have. They also get tech support for any Google products or services they purchased.
These Google experts can be contacted by phone, chat, or email through the Google One app, they are available 24 hours every day of the week. Response times for phone or chats are 2 to 3 minutes, email responses are gotten within 24 hours.
#3. Extra editing features in Google Photos
Subscription to Google One adds Portrait Light and Portrait Blur editing features for Android or iOS devices. This feature enables you to make faces brighter and eliminate shadows/blur backgrounds to achieve that bokeh effect. You will find these features in your Google Photos app. 
#4. Google Play credits
Another benefit available to Google One subscribers are the occasional credits they can use to redeem books, movies, apps, or games in the Play Store; however, the amount and frequency varies.
#5. Discounts, trials and other perks
Other kinds of discounts are also available as benefits for subscribers. One may get offers for discounted Google services or hardware, extended free trials of some Google services, perks like Google offering everyone upgrading to a 2-TB plan a free Nest Mini. These offers are not fixed, they sometimes pop up randomly and disappear at random.
#6. Cashback on purchases
In addition to other benefits, The 200GB plan nets subscribers 3 percent back in Google Store credit for any Google Store purchases they make. The 2-TB plan and above nets users 10 percent back for any Google Store purchases they make.
If you are buying multiple Google devices, this cashback on policies can prove useful. It takes up to a month to get the credit after your purchase, and it will have an expiry date attached.
#7. Hotel discounts
For US subscribers, they can claim up to 40 percent off stays in selected hotels, the available discounts changes from time to time. When they sign into their Google account and search for hotels, they will find 'One' member price listed. 
#8. VPN for Android and iOS
The 2-TB above plans come with Google's virtual private network service for Android and iOS devices. The VPN is good for privacy and designed to prevent logging; no one can see what you are doing on the internet.
But the service on this VPN is limited compared to other VPNs, mostly because it works only with Android and iOS devices (no web support), and you cannot choose servers in specific countries; you can only toggle it on and off, which automatically connects you to the nearest server in your country.
The Google One VPN is only available in a select list of countries, yet Google plans to expand the availability of its VPN to new regions.
How to subscribe to Google One
Subscribing to Google One is very easy: 
Create a Google account or log in to a Google account if you already have one.
Proceed to then visit the Google One website or install the Android or iOS.
From there you can subscribe to the one you want.
How to change or cancel your Google One plan
If you subscribed to a Google One plan and you decide you no longer need the storage, you can cancel or change to another plan.
On mobile:
Open the Google One app.
Click the triple line icon in the upper-left corner.
Select Membership plans.
Select the new plan you desire and then click Continue.
To cancel your plan, tap Settings instead of Membership plans.
And select Cancel membership.
On a web browser:
Ensure you are logged in.
Then go to the Google One website.
Click Plans on the left side.
Choose a new plan and select Upgrade.
Click Continue.
To cancel your plan, click the Settings icon instead of clicking Plans.
Select Cancel membership.
Final thoughts
Google One is very beneficial, especially if you are in need of extra cloud space to save those beautiful memories.
The extra benefits and perks that comes with it makes it an even more beneficial package to subscribers.
And yes! Google One is worth the hype.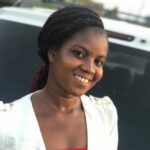 I am an experienced tech and innovation writer. It's been 2 years+ I started writing at Terecle, covering mostly Consumer electronics and Productivity. In my spare time, I enjoy reading and learning the latest happenings around the tech ecosystem.
Was this article helpful?