Snapchat is one of the most loved social media platforms used by youngsters especially. Just like other social media platforms Snapchat has peculiar features that makes it an interesting app. One of these features is the 'Quick Add' feature. This article answers the question "What Is Quick Add On Snapchat"?
What is Quick Add on Snapchat
"Quick add" on Snapchat is a Snapchat feature that enables you view and add similar people, you may know them via mutual friends, shared group chats as well as other aspects. It is one easy way to connect with people on Snapchat.
"Quick add" is a section full of friends you may know, it's just like Facebook's version of people you may know. This feature recommends new friends to you based on mutual friends, contact, similar interests and other factors too. With Artificial intelligence you can be matched with the right people on snap.
If you see a random friend request on your Snapchat, chances are they probably added you from 'quick Add' section. Snapchat shows you users on your quick add based on certain factors which will be discussed in this article.
Why you are seeing friends on your Quick Add
There are a number of ways Snapchat shows you friends to connect with through the quick add feature, It's not totally random.
It can be through your mutual friends, if you share mutual friends with a particular friend, Snapchat shows you their friends on quick add. If you have Justin on Snapchat and Justin has Ruth, Snapchat will display Ruth on your Quick Add. Or if you and Ruth were in same group conversation, Snapchat displays Ruth on your quick add.
Secondly , it can be through your contacts. If Snapchat has access to your phone contacts you might see people from your phone book displaying on your Quick Add.
Also, if you link your Snapchat with other social media apps like Facebook, TikTok, Twitter, Instagram, etc., random people from these platforms will show on your quick add because you are connected through that social media account. They will be displayed as suggestions for you to add on Snapchat.
In addition to that, if someone recently joined Snapchat, the new account will appear on your quick add. It means they just started their Snapchat journey and added few of your friends. If it's a familiar name, it might be someone who deleted their previous account and started with a new one ; they will also appear on the quick add section.
Snapchat also displays friend suggestions on your quick add if your profile and their profile share similar interests. If you often posts contents of books, people with similar interests as that will be displayed on the quick add section for you to connect with, likewise them.
Tip: Note that Snapchat does not display quick add suggestions based on location but based on mutual friends, and any other factors listed above.
What should I do if I don't like the Quick Add feature?
However, you can choose to turn off the quick add feature if you don't like it. You can turn off from your Snapchat settings thus:
Login to Snapchat account
Go to account options
Scroll to settings at the top right corner of the app
Scroll down when you open settings and find ' See me in Quick Add'.
Check on it, if the dialog box is checked, uncheck it to turn off quick add
How can I see more people on Quick Add?
To get more quick add suggestions on Snapchat:
Engage with other communities, blogs and group conversations on Snapchat.
Engage with other users
Post your interests and attract people that share similar interests with you
Give Snapchat access to your phone book and other social media accounts, that way you can see your friends from other platforms on Snapchat too
FAQs
Can I remove Quick Add on Snapchat?
No, you cannot remove quick add on Snapchat. You can simply get rid of the suggestions or ignore them totally.
Tap the small 'X' button on the right of the suggestion to remove the person from your quick add. Asides that, you can't remove the feature you can only turn it off from settings.
Why does Snapchat have Quick Add?
It enables you connect with new people. Instead of searching their name you can go to the quick add section and check for friends.
You will definitely see people you may know, people from your contacts or profile that share similar interests with you. You can add people from here as it's more easier.
How do I add more friends on Snapchat?
You can add new friends through quick add or searching their username in the search box. Simply Open Snapchat > Go to Quick Add > Scroll and tap the add icon to add people you want to.
How do I know someone added me from Quick Add?
You will know if someone added you from Quick Add On Snapchat. Look underneath their name and surname, you will find a line that says "Added by Quick Add".
Conclusion
Snapchat through artificial intelligence detects anything related between you and a particular profile you are not friends with and displays them on your quick add as friends suggestions.
You can utilize this opportunity and add up new friends based on interests, mutual friends, shared group chats or other factors. This makes Snapchat interesting and fun to use.
This article was first published on July 21, 2022 1:17 p.m. WAT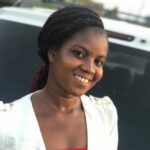 I am an experienced tech and innovation writer. It's been 2 years+ I started writing at Terecle, covering mostly Consumer electronics and Productivity. In my spare time, I enjoy reading and learning the latest happenings around the tech ecosystem.
Was this article helpful?