Airpods are designed to give listeners an immersive audio experience, it is a wireless designed earbuds that provides comfort and mobility for its users.
If you accidentally washed Airpods in washing machine while doing the laundry, sorry about that. The good news is that you can salvage the situation and save your Airpods from damage. This article holds all the details.
There is a good chance you can restore your washed Airpods because Airpods are somewhat designed as waterproof, splashproof, heat and dust resistant. Meaning it can survive a water incident as long as it doesn't stay long in the water. They're quite a few number of things you can do to save your Airpods if you accidentally washed Airpods in washing machine.
#1. Dry out the water
You have to take off Airpods from the water as soon as you realize what has happened. Shake the Airpods loose of excess water, then use a dry cloth to clean off water remnants and leave in a drying solution.
There are quite a few drying solutions you can use to dry out your Airpods:
Air dry: Leave your Airpods in a dry and moisture free areas so it can dry off quickly; A place like a window sill will suffice. Or you can leave them in the sun to speed up the drying process but don't keep them under the sun for too long to prevent further damages from the sun rays.
Use Silica gel: Silica gel collects excess moisture and you will find them in electronics packages because they help collect moisture during shipping and can be found in a small paper parcel.

Silica gel can be a great drying solution if you washed Airpods in washing machine and you need it to dry. Just get a silica gel pack and put them together with your Airpods in a place, preferably a Ziploc bag to help draw out all the moisture and get your Airpods working again.
Use Rice method: This method has been a cause for debate severally; the question Does it work? Or does it not work?. Several users have attested to the fact that this method has worked for them but you have to try to know if it works. Just get a bowl of rice and immerse your Airpods in them for a few days, hopefully you will get a solution.
Once you have dried your Airpods, check them to see if it's working properly.
#2. Get help from Apple Care
If the method you have tried doesn't work then you have to contact Apple Care. Apple Care is a repair and replacement service available to only Apple customers. It is cost effective service to enable customers repair or replace any of their Apple products.
You have to write down your Airpods serial number and keep in a safe place, Apple will use the serial number to verify your product's authenticity and know if you qualify for their service and repair policies.
The serial number can be found on the side of your charging case . Although it might become illegible if the case is washed up. If that is the case, then check your phone's synced device to get your Airpods information including serial number.
Contact Apple Care and get either a repair or a replacement depending on the level of damage, without having to break the bank.
#3. Keep your Airpods in its case always
As a precautionary measure,it is important to protect your Airpods and keep it in an Airpods case at all times.
The Airpods case is an airtight and waterproof casing that can stand water exposure to an extent, therefore it can protect your Airpods if you accidentally washed Airpods in washing machine.Buy an Airpods case as it if very affordable.
Lastly,treat your Airpods and Airpods case with extreme care. And check your clothes to see your Airpods are not there before tossing them into the washing machine.
Additional information
Airpods pro is another product that can withstand water and harsh climate conditions. It also comes with better features too. You can put the Airpods Pro in water and it comes out unscathed. If you have the means, go for Airpods Pro.
Final thoughts
Airpods is a very innovative technology from Apple as users are enjoying it's seemingly amazing features. If you ever washed Airpods in washing machine accidentally, hopefully these few tips will help you salvage the situation.
This article was first published on October 14, 2022 6:58 p.m. WAT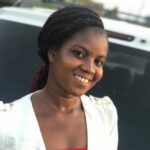 I am an experienced tech and innovation writer. It's been 2 years+ I started writing at Terecle, covering mostly Consumer electronics and Productivity. In my spare time, I enjoy reading and learning the latest happenings around the tech ecosystem.
Was this article helpful?