DayZ is a survival game developed by Bohemia interactive, you can play on your Xbox, PS4, PC. It's full of frenzied and zombie infected people in the country of Chernarus after the Soviet war . An unknown virus has struck the people so it's basically a game of adventure and survival.
You don't only prevent and fight illness and infections in the republic of Chernarus, you will also run into infected zombies who are incredibly fast and aggressive, they can be really hard to avoid. It's basically a game of survival, you have to scavenge for food and clean water, clothes and gear; While trying to not get infected by the zombies.
You need to avoid any kind of sickness in DayZ, prevention in DayZ is more than just avoidance and taking precautions. If you're not able to prevent infection in the first place, you will get infected and will need treatment. Prevention is important but treatment is necessary if you can't keep healthy and fall sick in DayZ.
There is scarcity of medical resources in this game so combating sickness is challenging. There are stringent rules and regulations to abide to when interacting with food and other items. But these challenges makes the game more realistic and fun to play.
How to cure sickness in DayZ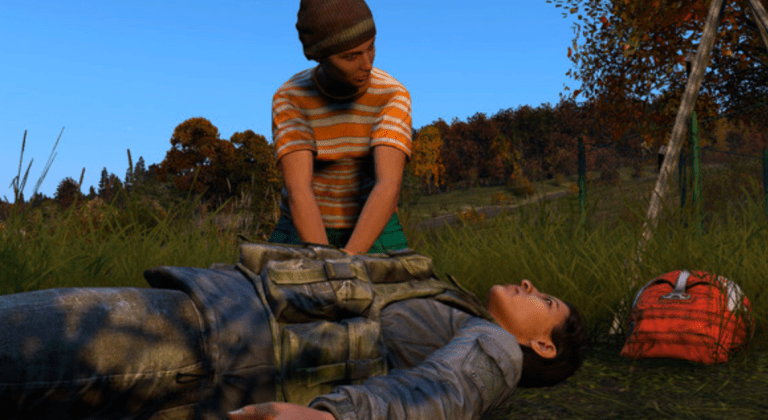 There are different sickness and different ways to cure them. Whatever pills you administer have some sort of effect on all diseases. Each pill in this game has a clear purpose, you have to know what to take depending on the sickness you have.
Pills are hard to find in DayZ. But you can find pills and medical equipment in a medical building, so if you spawn near any medical building go in and check for medical items you can keep in your inventory.
You will find in a medical building:
Blood test kit to determine your blood group
Bandages to bandage and dress gun wounds and broken limbs.
IV starter kit to inject liquids Into your body
Saline bag to speed up natural blood recovery
Codeine pills to treat pains from minor physical injuries
Morphine to be taken when you have low health and to negate some negatives effect for a long time
Epinephrine to reset shock level
Tetracycline an antibiotic for most diseases etc.
Your character has an immune system that can be weakened by having a low temperature or low health for a long time. Boost your immune system with multivitamins when you find them. Some viruses are strong and really potent and can ignore even a strong immune system and potentially spread to other survivors if you interact with them.
When you are sick, this image appears, it won't tell you the sickness but symptoms will help you know or your recent activities.

#1. How to get rid of cold in DayZ
Cold is the most common sickness in DayZ. For common cold use tetracycline pills or get rid of it naturally, but taking tetracycline pills is a simpler alternative. It's common to catch cold in the winter seasons because rain and cold weather contributes to common cold.
NB: Use tetracycline pills with multivitamins to boost the immune system.
#2. How to get rid of influenza in DayZ
Influenza is caused by excessive exposure to rain and staying in a low temperature environment for long, you can also get it if another survivor infects you. Use tetracycline pills as it will cure you and stop you from spreading to other survivors.
#3. How to get rid of salmonella in DayZ
Salmonella is gotten when you eat raw or uncooked meat. It manifests through vomiting. Take charcoal tablets to cure it.
#4. How to get rid of cholera/water sickness in DayZ
Cholera is caused by drinking contaminated water and food, eating or drinking with bloody hands. Symptoms include vomiting, dehydration and blurry vision. Treat cholera with tetracycline pills.
Prevention is important, so purify water before drinking with chlorine tablets, avoid drinking from streams, lakes or ponds, don't drink with blood hands, don't drink water from bottles used by infected survivors infected with Cholera.
Cholera is a common sickness in DayZ so you have to start treating as soon as you notice else you become slow and vulnerable to attacks. Impaired vision may also stop you from performing certain tasks and activities required of you .
#5. How to get rid of heart attack in DayZ
Heart attack occurs when there is too much shock or if you lose too much blood rapidly, It can cause heart attack. You can die from heart attack as it damages your health and leaves a survivor unconscious for long. To treat this, you need to have an Epinephrine auto -injection also known as Epi-pen.
#6. How to get rid of chemical poisoning
This affects people who ingest either gasoline, disinfectant spray or alcohol tinctures. Symptoms are blood loss and dehydration. Use charcoal tablets to cure chemical poisoning.
#7. How to get rid of brain disease
Brain disease occurs when a survivor eats raw human meat harvested from dead players or human steak. Symptoms of brain disease includes random tremors, uncontrollable laughter. The only way to treat brain disease is by killing a survivor.
#8. How to get rid of hemolytic reaction in DayZ
It happens when you collect incompatible blood from another survivor to yourself. Blood and health loss are the symptoms. The condition is not deadly, not permanent but can stay for long.
FAQs
Why do I get sick in DayZ?
You can get sick in DayZ because your survivor's immune system is weak or you didn't take the correct treatment for a particular sickness.
Each sickness in DayZ requires a specific treatment. Taking the wrong pill may still work positively but won't eliminate the sickness totally.
Brain disease can't be cured unless your survivor's dies and respawns, there is no pill for it. Also while taking treatment for a disease, don't repeat the same thing that brought the sickness in the first place, like eating contaminated food when you're treating cholera.
Note that sickness in DayZ leaves at different rates while some takes longer to go some does not take long. However, being around infected survivors predisposes you to the sickness more. Some symptoms might not mean you have a sickness, it could just be overfeeding.
How do you get infected with disease In DayZ?
You can get sick in DayZ by eating and drinking contaminated food and water, putting on clothes that contains pathogens, staying near other infected survivors.
Can DayZ cure all sickness?
Yes, it's possible to cure all sickness in DayZ as we've seen except brain disease and Hemolytic Reaction which is not treatable but can be treated when you respawn.
Final thoughts
Sickness In DayZ gives the game a complex and entirely new dimension to this game. It makes it more realistic and challenging.
When playing the game either alone or with friends, pay attention to everything that can affect your survivor's health.
Wash hands, avoid spoilt food, stay away from sick survivors, stock up on pills and stay prepared because sickness is inevitable but treatment is necessary.
This article was first published on August 19, 2022 11:35 a.m. WAT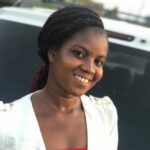 I am an experienced tech and innovation writer. It's been 2 years+ I started writing at Terecle, covering mostly Consumer electronics and Productivity. In my spare time, I enjoy reading and learning the latest happenings around the tech ecosystem.
Was this article helpful?