Windows 11 animation effect is very important in Windows 11 because it helps Windows less dull and more beautiful while you are operating your system.
File explorer especially will feel smooth and even more alive while using it, you feel the smoothness while you are minimizing and maximizing Windows and applications.
Animation effects can be used in Windows 11 for several purpose such as:
Animate controls and elements inside Windows
Animate controls when you minimize and maximize tasks
Use animation in the taskbar
Use animation to fade/slide menus into View
Use animation to fade /slide ToolTips into View
Fade out menu items after clicking on it
Why is animation slow in Windows 11?
Animations can be slow in Windows 11 due to some reasons such as your hardware not being up to standard, you do not have the latest driver for your design, also a new update can affect the liveliness of Windows 11.
When this happens, it can be very annoying as you can't use your system without it lagging behind. There are few alternative options to use and fix this issue.
Can animation effect pose a threat to Windows 11?
Animation effects can pose a threat to Windows 11 performance because it can decrease the performance of your computer as it makes it laggy especially if your system is not up to the task you put it up to.
How to fix Windows 11 transition not smooth
Step #1. Ensure you have installed latest Windows 11 update
Sometimes new updates comes with fixes which can simply fix this problem. So make sure you have installed latest Windows 11 update which will most likely solve the problem.
Right click Start menu icon
Go to settings
Click on Windows update in the left hand navigation
Click the "Check For updates" button
Step #2. Update GPU driver
Install the latest graphics drive for your graphics card , it could resolve the graphics issues in Windows 11. The graphics driver you need to install will depend on the graphics card you have.
Step #3. Change power plan
If your Windows 11 is using a power saving plan, it can actually limit the system's performance. This can be the reason for the lag, especially when you want to minimize and maximize.
Go to Windows > Right click on Start Menu > Select Power Options > Change "Power Mode" to "Best performance".
Step #4. Reduce animation effect
You might want to disable animation effects in Windows 11 if it gives you much trouble. Instead of disabling all, keep a few important ones and disable irrelevant ones. This will help reduce the lagging you experience.
From start menu
Search "Adjust the appearance and performance of Windows"
Select Visual Effects
Then select the animation effect you will like to turn off
Press Apply
Then Ok
Final thoughts
If all these does not work, then you can turn off animation effects totally.
This article was first published on September 28, 2022 7:43 p.m. WAT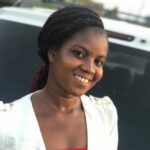 I am an experienced tech and innovation writer. It's been 2 years+ I started writing at Terecle, covering mostly Consumer electronics and Productivity. In my spare time, I enjoy reading and learning the latest happenings around the tech ecosystem.
Was this article helpful?