Halo infinite was released for Windows and Xbox last November 2 and inasmuch as users have enjoyed this new innovation, there have also encountered few issues here and there; one of which is audio issues.
The issue is commonly caused by improper device configuration, corrupted drive. Also faulty servers, outdated game versions, corrupted game files can also contribute to sound issues on Halo Infinite.
So if your Xbox and Windows 11 Halo Infinite sound not working, these few troubleshooting steps will help you fix your sound issue.
Step #1. Check Halo Infinite servers
We recommend before you take any further steps check Halo Infinite Servers if they are working or if they are down. This enables you know if the problem you are facing is from Halo Infinite Servers.
You can ask fellow gamers if they encounter same issue or use a third party tool like Down detector to check the status of the servers.
If it is from Halo, wait for the Halo team to address the issue as there is absolutely nothing you can do if it's a server related issue.
Step #2. Restart your device
Restarting device is an easy step to take and will most likely solve this issue. Restarting device will reload your game files, remove every temporary error that may occur on your system. So a simple step like restarting will help.
On your keyboard, press Windows key which opens the Start menu > Go to power options and click Restart.
On Xbox: Hold down the Xbox button on your controller to access Power centre > Select "Restart Console" Click Restart to confirm action.
After restarting, relaunch Halo Infinite yo see if the issue has gone. If not take the next step.
Step #3. Update audio drivers
For Windows users update your audio drivers if Windows 11 Halo Infinite Sound is not working. Maybe your current driver is not compatible with the game so an update will fix the issue.
Press Windows+X keys on your keyboard to open the Quick menu
Click on Device Manager and launch it
Click on the Audio input and output tab yo expand it
Right click on your audio device
Choose Update Driver and follow prompts
Restart Halo Infinite to see if issue has gone
Step #4. Check your game files
It is important to check you game files and verify that these files are not corrupted. Corrupted game files can cause this issue. We recommend using Steam's inbuilt tool to repair broken game files.
On your PC launch Steam and access your account
Go to Library and right click on Halo Infinite
Open Properties
Click on Load files
Click on "Verify Integrity Of Game Files"
Wait for scan to be completed
Restart system and check if the sounds are now working properly
Step #5. Check your default device
If you don't hear clearly or at all while playing Halo Infinite on your PC, your system might not be using the correct speaker or headset on your system.
Go to Sound control panel and manually select your device
In the Taskbar, right click on the Speaker icon
Click on Sounds and access Playback tab
Select the device your are currently using for Halo Infinite and click Set Default
Step #6. Disable Handsfree Telephony
If Windows 11 Halo Infinite Sound Not Working, it might have to do with Handsfree Telephony settings. Disabling handsfree Telephony can resolve the issue as testified by some users.
Access control panel on your PC
Open Hardware and sound tab. Go to Devices and Printers
Double click on headphones to access its settings
Go to hardware tab and select Properties
Click on Services and uncheck Handsfree Telephony option
Step #7. Change audio settings on Xbox
Check the audio settings on Xbox, you might be using the wrong configuration for your device.
First of all, stop Halo Infinite from running on Xbox
Then Go to Settings > General > Volume and Audio outputs
Go to Speaker Audio
Click HDMI Audio and make sure Stereo Uncompressed is selected
Go to Headset Audio and open Headset Format
Then select Windows Sonic for Headphones or Stereo Uncompressed.
Restart Xbox and check if Audio is now working properly
Step #8. Contact Halo support
If you have tried all these and your sound is still giving issues, then it's time to let the experts do their job. Visit Halo's Infinite Support Page and get in touch with their support team. Report the issue you are having to them.
When submitting a ticket, provide all the necessary details including account information of the device your are using to speed up the process.
This article was first published on September 29, 2022 7:49 p.m.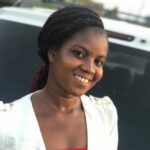 I am an experienced tech and innovation writer. It's been 2 years+ I started writing at Terecle, covering mostly Consumer electronics and Productivity. In my spare time, I enjoy reading and learning the latest happenings around the tech ecosystem.
Was this article helpful?