Zombocalypse 2 is an online game you can play in your free time. Zombies 2 is quite the deadly game with lots of actions that gives you the adrenaline rush. In this game, players are stranded in a ravaged world. Millions of zombies are attacking and destroying the city.
The duty of the player is to out an end to these attacks and save the ones that have not been infected by the zombies. You have to use your weapon to kill the undead and save the civilians. Players only survive by killing as many zombies as they can, kill or get killed.
Remember to shoot the zombies twice before you kill them; various weapons will fall from them as you kill them and you must use these weapons. The more zombies you kill the better to add up to your superweapons. You have to defeat the zombies and upgrade your weapons also upgrade your characters. You have to unlock ten different characters and two achievements.
One thing you should know is that this version is slightly different from the previous version Zombocalypse. They are based on the same concept but the second version comes with more improvement, more realistic, has complex gameplay and an improved graphics. It comes in a 3D multiplayer.
Use the Arrow/WASD keys to move while you use the mouse to aim and attack. Use the space bar to jump and shift, press the control keys to run and use the C key to crouch. Remember defeat the zombies and lead the uninfected to safety.
You can download the app or play online as an unblocked game. Play on your personal computer, Xbox, PS, Discord, Nintendo switch, or any other console you have.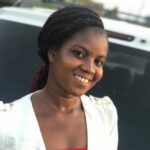 I am an experienced tech and innovation writer. It's been 2 years+ I started writing at Terecle, covering mostly Consumer electronics and Productivity. In my spare time, I enjoy reading and learning the latest happenings around the tech ecosystem.
Was this article helpful?