If you use Google's Jamboard for virtual brainstorming sessions, you might want to check out other whiteboards with advanced features and tools to enhance your virtual gatherings. Not to say Jamboard is bad, but there are other alternatives that can serve you better. Let's Delve in already!
Jamboard Limitations
Jamboard is a great tool developed by Google to aid virtual meetings. It is a digital whiteboard that allows users to collaborate and have brainstorming sessions online. However it has few limitations alongside its great features.
No admin control, other participants can post what they want without a moderator.
No offline function
Only allows 50 users at a time
Only 20 slides max are allowed
Integrates with only G-Suite apps.
Top 10 Best Jamboard Alternatives
Here are other whiteboard options that you can use over Jamboard.
#1. ClickUp Whiteboard
ClickUp offers tools to help brainstorming , presentation, project management, diagramming, etc. ClickUp Whiteboard is one whiteboard you can use to collaborate with other team members in real-time. You can handle all the tasks on the board as it has a flexible canvas you can customize to taste.
Features
ClickUp has Docs, reminders, goals, calendars, and an inbox.
It is compatible with Google Drive.
On the board you can add notes, draw diagrams, shapes and objects, add media files to your content on the board.
You can turn your ideas into tasks directly from the board.
You can add links, add files, or write notes to your team for collaboration.
Limitations
The app is free, but the free version has lesser features. You have to get the unlimited plan to enjoy more features.
Cost
Free version
Unlimited plan for $5 a month.
Business, Business plus, Enterprise plan goes for $12 monthly if you want to use it for business purposes.
Just download the app or go to app.clickup.com to sign up for free.
#2. Whimsical
This is an all in one whiteboard and document collaboration tool. You can create intuitive flowcharts and diagrams, wireframes, mind maps, etc. Whimsical allows you to design your board while saving your changes automatically to save time.
With Multiplayer mode, you can collaborate with others on the same design. You can use templates that are available to create your design.
Limitations
No offline mode
Can't choose custom colors for charts and mind maps
Cost
Whimsical is free but the Pro version goes for $10 and the organisation package goes for $20. Go to the page and sign up or log in if you already have an account.
#3. Miro Board
Miro Board is a digital whiteboard that can also serve as a Jamboard alternative. Miro can assist teams in brainstorming and creating product roadmaps, wireframes. Miro is popular for its advanced features and functionalities. Using Miro Board is free, but the free version has limitations. So one has to subscribe to the premium plan to enjoy more features, the paid version can accommodate unlimited users.
Miro has an extensive template to enable users to create something easily. One can use the diagram template to make a professional design. Miro can integrate with other(Multiple) apps to make using the board more fun and easy. Despite its many complicated features, it is easy to use when mastered fully.
Limitations
UI /UX needs an improvement.
Free version has three boards.
You can use Miro on the web or download the app and enjoy a great digital whiteboard experience.
#4. Witeboard
Witeboard is a cloud based whiteboard. Users can collaborate with others on the virtual canvas. You need a device with an internet connection to access the web app. No need to download. You can add your write-up, images, diagrams, to the canvas and share with others via a unique URL. It allows multiple users to collaborate on the same board at the same time. Other users will make changes and others will see them instantly.
Features
Has tools for editing and formatting texts and shapes.
You can undo, redo, zoom in and out, change background color and many other editing you can do
Multiple users can collaborate at the same time
Limitations
Less features therefore cannot serve complex projects.
No offline editing.
Cost
The Price is free and there are no paid plans.
#5. Zoom Whiteboard
Zoom has a virtual canvas so you and your team can share and collaborate in real-time . It has drawing tools for your shapes and diagrams. And you can add texts and images to the board. Zoom helps verbal communications, and it has better admin control.
Features
It is user friendly and intuitive for Zoom users.
Users can move the whiteboard and resize as they want.
Others can see the changes made on the board.
Limitations
Limited for use within Zoom.
Slow updates if the connection is slow.
Cost
Zoom is accessed for free.
#6. Mural
This is one of the best alternatives for Jamboard. On this board, you can add texts, icons, GIFs, images and texts, sticky notes. There are hundreds of templates you can use to create flowcharts, maps or diagrams.
Features
Canvas is resizable for diagrams.
Connect with other apps such as Drive, Asana.
Better editing tools.
The free mode has unlimited boards and up to 500MB storage space.
Communicating and sharing on Mural is easy.
Limitations
No offline editing.
Prone to Glitches.
Takes long time to upload images.
Cost
Price is free for individual members.
It goes for $9.99 per month for teams.
$17.99 for business.
#7. Conceptboard
Conceptboard is a web based whiteboard.. you can collaborate virtually and create contents, work on projects and do presentations. It has customization features, templates. Used by marketers and software industries
Canvas is made available for users to bring their ideas into reality. You can add notes, shapes, links, sketches, images into this Canva and share with others in real-time.
Features
There are customizable templates available.
The whiteboard is interactive as participants' names are displayed for better understanding when brainstorming in a group.
Limitations
The free version has lower storage
Hard to adapt to as it has complex features.
Cost
Price is free for individuals. Business owners can pay $9.50 for premium.
#8. Live Board
This is a great tool for remote teams to collaborate online. Users can create and edit notes, sketches, diagrams, etc. You can share these with others on the board. It is ideal for instructors who organize online classes.
Features
Multiple users can work on the same board at the same time.
Can Integrates with other apps like Drive to enhance collaboration.
Limitations
Free version has fewer features.
Limited integration options.
Cost
For free but premium is $9.99 monthly.
#9. Samsung Flip
Samsung Flip is a smartboard made for small- to mid-sized businesses. It features real-time whiteboard capabilities on its UHD 4K touch display. It is able to work wirelessly with Samsung mobile devices.
Flip is a 55-inch screen that comes with a stand. One can share whiteboarding sessions with remote users, but there's no webcam to connect with others face to face.
These alternatives have their own pros and cons, but will most definitely serve you the way Google's Jamboard would.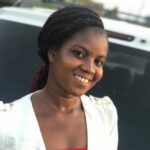 I am an experienced tech and innovation writer. It's been 2 years+ I started writing at Terecle, covering mostly Consumer electronics and Productivity. In my spare time, I enjoy reading and learning the latest happenings around the tech ecosystem.
Was this article helpful?