Gmail by Google is a very useful tool for sending and receiving emails. However, many users, especially those using Windows 7, Windows 8/8.1, and Windows 10 Operating systems, complained about experiencing the error code 2014 which occurs anytime they try to access Gmail using a web browser.
The error message says, "Oops, the system encountered a problem". There are various ways to sort this issue. However there are a few root causes of this error which includes:
Gmail does not fully support the browser type or browser version used for Gmail.
The browser being used is outdated.
Third-party apps interference.
Adblocker are active.
Corrupt browser cache files.
How to fix Gmail error 2014
Follow the confirmed guides below to fix the Gmail error 2014:
#1. Switch browser to Incognito
One clever way to solve the problem is to put your browser in incognito mode. If third-party apps or programs are interfering with your browser files, thereby triggering this error. Opening Gmail in incognito mode will solve it.
Switching your browser to incognito mode prevents your cookies and history from being tracked, also blocking whatever third-party apps or cookies interfering with browser files.
If you are using Chrome, here's how to switch to incognito mode:
On Windows, Linux, simply Press Ctrl + Shift + n.
On Mac: Press ⌘ + Shift + n.
On Android:
Open Chrome browser
Navigate to the right of the address bar
Tap the More option and select New Incognito tab.
A new window will appear, then navigate to the top left, check for the Incognito icon
#2. Verify your browser is supported by Gmail
Gmail does not support all browsers ; Gmail only supports five major browsers, namely:
Google Chrome.
Microsoft Edge.
Mozilla Firefox.
Safari Browser.
Opera Browser.
Even though Gmail works perfectly fine on other browser platforms, it can never flop in these top five browsers.
If you are not using either of these browsers, sorry but that might be the reason you are unable to access Gmail and you keep encountering the Gmail error 2014 messages. Switch to any of these legitimate browsers to avoid this error.
#3. Clear browser cache files
When your browser cache files have been corrupted, this error is inevitable. Simply clear your browser cache files and see if it solves the error. The option to clear your browser cache can be done in the "Settings" menu of your browser. However, different browsers might have their own way of clearing cache.
#4. Update Browser
Your browser cache might be outdated, hence the Gmail error 2014. When your browser is outdated, some apps and websites may stop working thereby forcing users to upgrade to the newer versions. A new update comes with fixes for bugs and errors.
Simply check and download the latest versions of your browser to resolve the error code 2014 on Gmail. Also regularly keep your browser up to date to avoid errors like this.
#5. Turn off Ad Blockers
Ad blockers are also major contributors to the Gmail error 2014. Therefore try turning off all active ad blockers on your device, and then open up your mail again to see if the error goes away.
To disable ad blockers on Google Chrome:
Type in chrome://extensions/ in your URL tab in Google Chrome press the Enter key on your keyboard.
Check the list of your Google Chrome extensions for any available ad blockers there.
Disable each of them, then try using Gmail again to see if the error goes away.
On Mozilla Firefox:
Type about:addons into your URL tab in Mozilla Firefox.
Hit the Enter key on your keyboard.
Check the list of your Mozilla Firefox Add-ons for any available ad blockers there.
Disable each of them, then try using Gmail again to see if the error goes away.
Hopefully one or more of these methods will help you resolve the Gmail error 2014.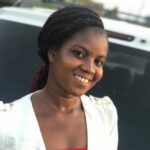 I am an experienced tech and innovation writer. It's been 2 years+ I started writing at Terecle, covering mostly Consumer electronics and Productivity. In my spare time, I enjoy reading and learning the latest happenings around the tech ecosystem.
Was this article helpful?