Rec Room is a popular virtual reality, online video game developed and published by Rec Room. Inc. It is a game you can play on different platforms like the PC, Xbox, PlayStation, Android, iOS, Meta Quest And Meta Quest 2 ( because of its great VR support).
In Rec Room there is a creative community that constantly invents new games and this is one of the fun aspects of Rec Room.
Tokens are the official currency used on Rec Room and you have to obtain it to be able to purchase things like clothes for characters, or new games.
However there is a question on how to get tokens in Rec Room as a lot of gamers don't know their way around it. There are different ways to get tokens on Rec Room, and these ways will be discussed in this article.
#1. Complete games and activities
Open boxes after completing games and activities, or after completing a challenge. You can play paintball, Dodgeball, Bowling or any other game.
At the end of the first game of the day, you will receive a random item box which contains tokens. Recently these boxes comes in three different choices, and one of them might be a token.
Also beating quests will help you get tokens. You can get from 10-500 tokens. Activities like speed running, throwing games, etc can earn you some tokens.
#2. Through referrals
In 2020, Rec Room developers had a referral event to reward gamers with tokens if they successfully refer someone to play Rec Room.
As of now the referral option is no longer available, but we hope it will be available sooner or in the future, just keep your eyes on the ground.
#3. Purchase with real money
You can purchase with real money from the in-gamestore . Many gamers are not ready to invest their money into the game because it's already a Free-to-play game.
Developers on the other hand has made it difficult for gamers to earn tokens just so they can invest real money.
Sometimes you have to spend money to make money, it's a rule of investment.
Rec Room has a paid membership program called Rec Room Plus. On this platform, subscribers who are also regular players can earn a steady income of tokens especially to regular players.
Subscribers to Rec Room can earn 6000 tokens every month which they will receive in installments of 1500 every week. However they have to log in every week to claim this token.
#4. Sell premium inventions
Rec Room Plus subscribers can earn tokens by selling premium inventions to the community. You can earn a large amount of token this way. Your token payout may even be enough to help you earn real money from your creations.
What to do if you encounter issues while purchasing a token
Maybe you might have Purchased a token but did not receive anything even though the money has been deducted from your payment method.
This occurs because you were disconnected before finalizing the purchase, this means your purchase transaction is in a pending state.
All you need to do is to visit the tokens shop on the device you used for the purchase and trigger a purchase check manually.
Go to Store > Click on Token amount > Unresolved Purchase will show on the screen > Then contact the help desk and suit a ticket for help. Wait for the issues to be resolved.
Dont buy anything again while the issue is unresolved to avoid complicating mattress.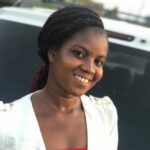 I am an experienced tech and innovation writer. It's been 2 years+ I started writing at Terecle, covering mostly Consumer electronics and Productivity. In my spare time, I enjoy reading and learning the latest happenings around the tech ecosystem.
Was this article helpful?