You need a Meta Oculus Quest or Quest 2 account when you are trying to setup a new headset. Here is all you need to create your Meta Quest or Quest 2 account.
Unboxing and setup of Quest or Quest 2
When the box first arrives, remove the slipcover and open the box, you will find the Quest 2 headset on both sides. The Quest 2 headset is a virtual reality headset as well as compact computer which you can use with or without a Virtual reality PC.
The headset is like a pair of oversized googles, and you will find the controller on either sides of the box. There is a spacer which is needed if you wear glasses.
Simply pop the foam and the plastic face pad off the headset.Get controllers ready by looking for a small plastic tabs on each handle then you pull them out. There is a pre installed battery on the controller so pull the tab to power up the controllers.
Proceed to turn on Quest 2 headset by pressing and holding the power button for 4 seconds.
Then squeeze the triggers on controller to pair with the headset.
Slip the headset on or hold it firmly to your eyes with one hand.
Then pick up the other controller with the other hands.
Look into the headset and use the controller to set preferred language and Connect To Wi-Fi network. Use controller to point at options and squeeze the trigger with index finger to make selections.
Remove the headset and plug into a power source.
Put headset in a secure place on a desk or table, it will perform necessary updates automatically.
How to create a Meta (Oculus) Quest or Quest 2 account
Download and install Meta Quest app to create a Meta Oculus account. The app is available for both Android and iOS and let's you manage Quest 2 experience outside virtual reality. On the app there is a store where you can buy new Quest games or use Parental controls on Quest.
Download and install Meta Quest app to your device.
Tap on Continue with Facebook to continue. Or tap on Have An Oculus Account if you have it. Or tap Sign Up if you don have any.
Enter your email and password to login.
Tap to continue as your name.
Tap continue as Nee Oculus user. If you have an existing Oculus account, log in and tire it to your Facebook account.
Tap Allow only while using the app and select Continue.
Choose a username yo use with your Quest and select Continue, tap continue again.
Select your preferred privacy option and tap continue.
Select a PIN and check mark.
Enter a credit card to use if you want to purchase a game in the future and tap Save. You can totally skip this option and do it later, just tap Skip.
Tap Quest 2 to setup the app.
After updates, proceed to set up your headset and pair your Quest 2 to your phone to access parental controls and other streaming functions.
How to set up Oculus Quest 2 headset
Place or wear your headset over you eyes. If you use glasses, hold the headset in front of your glass and carefully push towards your face. You glasses should not touch the lenses of your headset; using a spacer is better.
Pull the strap over your head and secure through the back of your head.
If the image on the headset is blurry. Pull it off and take hold of the gray plastic that surrounds one of the lenses. Gently push it towards or away from the other lens. There are three lenses, so find the one that works for you.
Put headset back on. Then pick up touch controllers and follow the on-screen prompts to sign in to your Facebook or Oculus account.
Quest 2 is ready for use.
How to setup Oculus Guardian Boundary
Oculus is a standalone VR headset which cab be used in different ways. You can use it while sitting down or when you are in one place.
It can track your head movement and not your body movement. The guardian boundary therefore helps you walk around in virtual reality either crouching, sitting or standing, or move in the virtual space like it's the real world.
If you move Quest to a new area, you have to create boundaries to be able to play games ok Oculus .
Find a spacious area to play games. The area should be free from obstructions or anything that can make you trip while gaming.
Put in Quest 2 and pick up the controllers.
Look down to confirm if the virtual grid is at the floor level and select Confirm if it is.
If it is floating inside select Reset.
Use the right controller to pull the trigger and draw a safe area on the floor.
If you are satisfied with the safe area, select Confirm. Safe area should be free from obstructions and hazardous materials.
As long as you are in this area your headset will display the virtual world when playing a game.
How do I cast Oculus Quest 2 to a Tv?
Power TV on and put on the headset > Select Share > Cast > Select device and click Next. You will be notified when casting has started.
How do I buy games on Oculus Quest 2?
Press the Oculus button on your right controller, continue and select the Store icon from the toolbar. If you already added a payment method, you can purchase games from the Quest 2 store.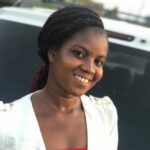 I am an experienced tech and innovation writer. It's been 2 years+ I started writing at Terecle, covering mostly Consumer electronics and Productivity. In my spare time, I enjoy reading and learning the latest happenings around the tech ecosystem.
Was this article helpful?