You might need to login to router as an administrator especially if you want to change the default password and username of your router. Here's how login to router as an administrator router to change network's name, password, and other information you might want to effect changes on.
Router is that device that stores the settings for your home Wi-Fi network. Sometimes you might want to change something on your network, maybe modify the password, make some adjustments to the security level, as well asset up or alter some settings in your network.
These will be made possible if you log in to router as an administrator. Logging in to router should be the same whether you are using your internet provider's router or your own personal router, whether you use a dedicated router or a combination modem/router supplied by a trusted provider.
How to login to Router as an Administrator
First you need to be able to identify the IP address of your router. Some router use a default address like 192.168 .0.1 or 192.168 .1 .1 or 192.168 .1.100. If this is not your default IP address, find your default gateway IP address.
In a web browser such as Chrome or Firefox, request a connection to the router by typing the IP address in this format into the Browser address bar.
Enter Administrative login information — username and password to authenticate access to the admin settings. Once you are in, you can modify any setting you like in your router.
Routers are usually shipped with default usernames and passwords. Admin is the default username but some routers might not have a password or username.
Tip: Enable Remote Administrator to access router outside your network. You just have to know the external IP address to put into the web browser. But this type of connection can fail even if remote admin settings is on the same IP address. It can also change easily since it is a dynamic IP address as with most home networks.
What to do if you cannot Login to Router
If your browser returns an error message after putting in username and password, then your computer might not be connected to the correct router, or username and password is incorrect. However if that is not the case, these troubleshooting steps will help:
Open a web browser and request a connection to the router using its IP address.
Temporarily disable any Firewall on your device that might stop the connection.
Reboot Router and try the log in again.
Reset router to factory default. It will now have its default IP address, username and password shipped with it. When it is done , request a connection to the router using its default IP address.
Adminster over WiFi settings. Setting up WiFi is best over a wired connection so that the connection is not dropped, especially if security or wireless connection is changed in the process.
Now these few troubleshooting steps will help you have access to your router as an administrator.
FAQs
Can I access router from my smartphones?
Yes you can . To do this connect to your Wi-Fi network> install the mobile app for your router > create an account or log in if you already have an account. The app enables you change Wi-Fi password, improve network settings, an enables remote access and more features you will discover.
What is the difference between a modem and a router?
Modem connects to internet directly. While router disperses internet connection to devices through your home. And can provide Wi-Fi connection as well.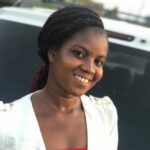 I am an experienced tech and innovation writer. It's been 2 years+ I started writing at Terecle, covering mostly Consumer electronics and Productivity. In my spare time, I enjoy reading and learning the latest happenings around the tech ecosystem.
Was this article helpful?