Meta Quest allows you to refer a friend to buy the Oculus quest virtual reality headset, and you both earn $30 in Oculus score credit once the headset is activated.
You have to own Meta Quest or Meta Quest 2, then you can invite a friend to purchase the Meta Quest headset by sending your referral link to them. Once they click the referral link and purchase the headset, you both earn $30 as soon as they activate their headset.
How to send Oculus referral's link using the Oculus mobile app
Using your device, open the Oculus mobile app
Navigate to the bottom right, Select the Menu
Tap the blue referrals programs banner there
Copy your unique referral link by clicking Copy
Share with friends on any platform of your choice
or, Share by selecting the sharing options on your device
Share to your friends via your preferred platform
If you have your Meta and Facebook account in the same account centre; Tap send next to friend under Suggested Referrals and send them your unique referral link via messenger. To find more friends on messenger to send your referral link to, use the search box to search for the friend.
Either way, your friend receives referral link to purchase Meta Quest 2.
How to send Oculus referral's link using the Meta Quest website
Go to Oculus Referral Page.
Once the page opens, click Send Referrals and sign in to your account.
Copy your unique referral link by clicking Copy, then share with friends on any platform of your choice.
Also, Go to Suggested Referrals and send your unique referral link on messenger, click Send.
How to redeem Oculus referral link
If a friend sent a referral link, here's how to redeem a referral link:
Create a new Meta account or log in if you already have an account
Purchase your Meta Quest 2 from any retailer of your choice
Proceed to activate the headset
Once done, you and your friend will receive $30 in Meta Quest store credit.
How to redeem link on Oculus mobile app
Open the Oculus mobile app on your device
Go to menu at the bottom right
Click the Referrals Program Banner
Redeem in the blue banner at the top
About Meta Quest 2
This virtual reality headset enables you discover new adventures, play epic challenges, master your favorite game, revisit epic moments in your favorite game. Costs about $399.9 USD and boosts of up to 1832×1920 pixels.
Once you purchase the Meta Quest 2,you will receive a virtual reality headset, a charging cable, an AA battery, power adapter, Glasses Spacer and two touch control.
FAQs
What is Oculus referrals about?
As an owner of Oculus quest virtual reality headset, you can refer your friend to purchase their own Meta Quest headset. You both earn $30 once your friend activates their headset.
How long does it take to receive the credit if I purchase using the referral link?
As soon as you register with no issues. You will find your credit in the app or website.
How long does It take for the referrer to receive their credit?
Referrers will see their credit within 30days or even less. Go to App > Tap the JEWEL icon at the top right > you will find who has clicked your referral link.
When does the credit expire?
To check when your credit expires after your have sent out referral links: Open the app > click the Avatar at the top left corner > Go to Menu > Click on Payment method > Select '>' next to store credit > you'll see the expiration date of each credit.

This article was first published on September 21, 2022 7:05 p.m. WAT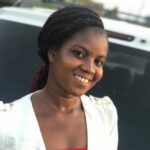 I am an experienced tech and innovation writer. It's been 2 years+ I started writing at Terecle, covering mostly Consumer electronics and Productivity. In my spare time, I enjoy reading and learning the latest happenings around the tech ecosystem.
Was this article helpful?