In this age of remote work, many people need effective collaborative tools to make virtual meetings easier. Digital whiteboards serves this purpose, and here we will be reviewing between two digital whiteboards to know which is better.
Jamboard
Jamboard is developed by Google as a virtual whiteboard to help teams conduct virtual meetings where they can brainstorm and work on their projects together. Jamboard allows up to 20 users to create and share their board with other users. Users can access it through their Google account via the app or web version which are totally free. Or they can purchase the Jamboard device to access Jamboard, this device goes for $5000 and a $600 annual maintenance fee.
Miro Board
Miro Board is a digital whiteboard on its own, known for supporting product development, the app can assist teams in brainstorming and creating product roadmaps, wireframes and . Miro is popular for its advanced features and functionalities. Using Miro Board is free, but the free version has limitations. So one has to subscribe to the premium plan to enjoy more features.
Jamboard vs. Miro: Which is a Better Whiteboard?
We will be examining each board based on some factors that are crucial for a digital whiteboard, then decide which is better.
Boards
Each screen on Jamboard serves as a separate whiteboard for users to add their texts, images, drawings, notes, or any other thing they need to make their content. Miro allows users to do these too, but they are limited to only three boards unless they pay for premium service. In this case, Jamboard seems to serve better. But you will be getting the best service if you subscribe for Miro's premium service and gain access to its advanced features.
Template
Miro has a wide collection of templates in its library, one can work with the templates available to create something. Or start from scratch. Jamboard has no template, users create their own content on the board.
Editing
Jamboard allows users to add images from their device, Google Drive, or run a Google image search. You can then save the image as PDF. Miro on the other hand supports BMP, GIF, SVG, JPEG, JPG, PNG, image formats on the board. Users can upload these images from their computer, Google Drive, DropBox, One Drive, or paste an image URL.
Additionally, Jamboard has different background colours, you can change from white to any colour of your choice. But one cannot change the background colour on Miro. But Miro has frames, one can use them to add color to their background.
Furthermore, one can change text style, text color, font, header, etc on both boards. But, Miro allows you to do more editing and formatting.
Both have editing features that make working on the board fun. But I love Miro more because it has more advanced editing features.
Drawing tools
Drawing tools are allowed for drawing on a Jam device, you can add texts and draw shapes, lines on the board using the laser. Or using your mouse on your PC. Miro Board on the other hand has the Smart Drawing Feature which allows users to draw or scribble shapes and objects on the board.
Integration
Jamboard only integrates with apps under Google G-Suite; Drive, Docs, Slides, Google Drawing, etc. It doesn't allow third party apps and plugins. This is where Miro is even better as one can add as many apps as they want to the Miro Board and use it to their own benefit.
Sharing
Sharing and Saving
Jamboard and Miro both save your content on the cloud as they are both cloud-based. On Jam, you can share your Jam by creating a link or adding a recipient's email address. On Miro, team members can share by inviting others to their board by entering their name or email address.
Platform
Jamboard supports apps on Android and iOS, or the web version. The apps can also be accessed from a PC, tablet, etc Miro is also available on Android, iOS, iPad, Windows, MacOS, web browser, etc.
Price
Jamboard is free on the app and web with no limitations. Users can decide to buy the Jamboard device for a better user experience. The device goes for $2000 with an annual maintenance fee of $600. Miro has a free version which is limited in features and functionalities. The free version only allows three editable boards, pre-designed templates. But, paying for the premium version gives you more advantage.
There are three paid plans:
Starter plan goes for $8 per month and includes unlimited boards, multiple users, customized templates, private boards, etc.
The business plan goes for $16 per month, and its suitable for business owners. You get these features: Miro Smart Diagramming, Miro Smart meetings, private boards.
The last is the Enterprise plan designed to support bigger organizations.
Our verdict
From the look of things, Miro trumps Jamboard in terms of functionalities and features. But if you just need something simple and uncomplicated, the Jamboard serves you better as Miro is hard to master.
Before you go…
Jamboard and Miro serves the same purpose as a digital whiteboard, however, there are other alternatives you can explore. They are discussed in my next article; 10 Best Jamboard Alternatives.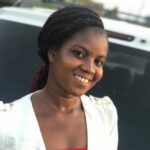 I am an experienced tech and innovation writer. It's been 2 years+ I started writing at Terecle, covering mostly Consumer electronics and Productivity. In my spare time, I enjoy reading and learning the latest happenings around the tech ecosystem.
Was this article helpful?