It's the age of technology, and there are lots of tools designed to make the virtual workspace collaborative and easy to use. In this article, we will be reviewing Padlet vs. Jamboard created by Google to know which is a better virtual whiteboard. Both tools are online boards that foster collaboration among team members working virtually, let's know what makes each of them stand out and which is a better option.
Padlet
Padlet is an online board that gives users space to create their own digital content and share with others online. It is mostly used by educators who create boards and share educational images, videos, links, texts, documents, with their students. It is a collaborative tool as it lets you collaborate with others and brainstorm ideas.
To use Padlet , one has to create an account through the Padlet app or the web version. A paper-like board will appear on the screen where you can add your content and share. You can share the link with others and invite them to share their ideas on your board. Hit the publish button to send out your content. You can also embed your Padlet board to websites, blogs, or social media platforms.
Jamboard
Jamboard is created and manufactured by Google for business and schools to work together from anywhere at anytime. Users can work together to create Jams, edit them, and share to others via the web browser, app or Jamboard device. You can access Jamboard on a your PC or mobile device, or the Jamboard device.
On a computer:
Go to jamboard.google.com.
Sign in to a Google account.
Click on the option menu to reveal Google tools.
Select Jamboard.
On a mobile device:
Download the Jamboard app.
Go to the app store and download Jamboard for iOS.
Go to the Play Store and download Jamboard for your Android devices.
Similarities and Differences between Padlet and Jamboard
Both Padlet and Jamboard share some similarities and differences.
First we have to note that both tools are online boards where users can create digital content and share with others. However, Padlet is mainly used by teachers and students for physical or virtual classes. Jamboard can also be used by students, but people tend to use Padlet more for educational purposes and Jamboard for work purposes.
Template
Padlet has several templates in the Padlet gallery. Uses can use the template to create something. Or use other people's template. One can create a template and save for others to use. Jamboard has not template, just a whiteboard to add content.
OS compatibility
Padlet is compatible with iOS devices, Android and Kindle. You can download the app from the Apple App store, Google play store, and from the Amazon App store. Jamboard on the other hand is only available for Android and iOS. You can also use it on your PC.
User interface
Padlet has an intuitive user interface. It is very easy to navigate and locate buttons. It allows copy and paste, drag and drop too. The Autosave function ensures that you don't lose your work. Jamboard's UI mimics a whiteboard. It comes with a handwriting and shape recognition function to make handwriting legible on the board. The Jamboard device has a stylus you can use as a pen, and erase with your finger if you make a mistake.
Workspace
On Padlet, one can choose who to share their link with. It is easy to keep your workspace private and protect your board from external access. On Jamboard, you can restrict access as admin and decide who has access to the project. You can pull anything from the G-Suite app and have up to 16 people work on the the board.
Integration
On Padlet, users can upload and export PDFs, images, CSV files. Also Padlet can be embedded into blogs and websites. The Padlet app integrates with social media apps like YouTube, Facebook, Twitter, etc. Jamboard on the other hand integrates with only apps from Google's G-Suite.
Padlet does not have a standalone hardware device. It can only be accessed via the app or the web. Jamboard has an app and web version, in addition to the Jamboard device with 55 inches UHD display. It comes with a stylus.
Support
Padlet offers personalized assistance to users. The team is available 24/7 and can be contact through email or ok Twitter. Jamboard can be reached through email, calls. The help page answers questions that users frequently asks.
Price
Padlet has different prices for different packages if you don't want to use the free version app. The paid package comes with extra features.
Padlet Pro goes for $8 monthly, a 250 mb file upload, domain mapping and much more. The free Padlet has limited storage so subscribing gives room for more.
Padlet Backpack is designed for schools and goes for $2000 . It features extra security, school branding, students report, unlimited storage, 250MB file upload.
Jamboard is free but you can purchase the Jamboard device at $5000.
Padlet vs. Jamboard: Which is a Better Whiteboard?
After looking at the similarities and differences, one would agree both Padlet and Jamboard are unique in their ways. They perform their functions so well, it is difficult to ascertain which is a better whiteboard.
In terms of price, Jamboard is better as it allows users to use the app or web version freely with their Google accounts. It trumps Padlet on this one, because you have to subscribe to get more features from Padlet.
However Padlet offers more features than free Jamboard when paid for. In this case, I recommend Padlet to get value for your cash. Users can also go for the Jamboard device to get more features for their virtual whiteboard experience.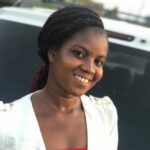 I am an experienced tech and innovation writer. It's been 2 years+ I started writing at Terecle, covering mostly Consumer electronics and Productivity. In my spare time, I enjoy reading and learning the latest happenings around the tech ecosystem.
Was this article helpful?