Oculus Quest is quite a popular virtual reality headset. Inasmuch as it's the best out there, it is still prone to technical issues. You might notice that your Oculus Keeps turning off while you are using it.
Here's why the issue keeps occuring and what you should do to fix it.
Why does my Oculus keep turning off?
These are the reasons why Oculus keeps turning off:
#1. Oculus wake feature is on
There is an auto wake feature on the Oculus quest headset that causes Oculus to go into 'Sleep' mode when it's not in use, you might think it's off but it's just in Sleep mode.
#2. Battery is down
When the Oculus Quest battery is dead it keeps turning off when you try to use it. Also when it's not charged properly, it will lose power and switch off while in use automatically.
#3. Oculus guardian setting is on
The Guardian setting is a safety feature that puts boundaries in place when you are playing to assist you when you get close to an edge. If this setting is turned on, it can interfere with the function of your headset. Even though this setting is helpful, it might be the reason Oculus Keeps turning off.
How to fix the issue when Oculus keeps turning off
Now we know the possible reasons, here are few troubleshooting steps you can try;
Step #1. Charge your Oculus headset
Oculus will turn off of not charged properly, so ensure you charge your headsets properly.
Check the charging cable and ports, ensure its not a faulty one. A faulty charging cable/port will not allow your Oculus headset charge properly.
Replace/repair a faulty charging cable/charging port Ensure batteries are not overheated, avoid overcharging the headset.
Other steps to take if you are having issues charging your Oculus headsets properly;Power reset your headset, allow batteries to cool down when it's overheated.
Step #2. Disable sleep mode on Oculus
Disable sleep mode so that Oculus won't keep turning each time you want to use it.
Go to Settings > Device > Power > turn off Auto wake > Restart Oculus to refresh the change.
Step #3. Update firmware
Update firmware to ensure corrupted files are replaced. Even though Oculus automatically updates itself, you also need to do a manual software update after any type of interference has occured.
Go to settings > System > Software update > Check for available update, if there is one confirm it. Then go ahead to update , and wait for the device to complete the update before using it again.
Step #4. Disable guardian setting
Disable guardian setting and see if Oculus will stop switching off anytime you want to use it.
Go to Settings > Select your headset > Press More settings > Click on Advanced settings > click Enable Developer Mode > Switch off Guardian > Sign in your account again after you have requested to access the developer mode.
If after disabling Guardian Setting and problem persists, then turn the setting back on as it is good for safety.
Step #5. Check for system bugs in the Oculus software
Bugs in the Oculus system can be the reason Oculus Keeps turning off while you are streaming on Netflix or any other site. You can restart Oculus to eliminate bugs, or contact help if it is beyond your powers.
Step #6. Check your internet connection
Your internet connection might be poor and therefore Oculus Keeps going off each time you try to use it. Check your internet and ensure its strong and reliable for use.
Step #7. Check if Oculus servers are down
Oculus servers if it is down , Oculus will keep turning off. Keep to date with the status of the servers, and if they are down wait foe Oculus to fix it.
Tip: When this issue occurs, don't tap or shake vigorously your headset to avoid worsening issues.
Final thoughts
Hopefully, any one of these troubleshooting steps will help you fix the issue. Otherwise, you can visit a professional technician to have your Oculus headset checked.
This article was first published on November 14, 2022 1:00 p.m. WAT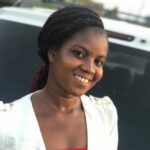 I am an experienced tech and innovation writer. It's been 2 years+ I started writing at Terecle, covering mostly Consumer electronics and Productivity. In my spare time, I enjoy reading and learning the latest happenings around the tech ecosystem.
Was this article helpful?