This article is dedicated to addressing PayPal to DoorDash (How to Add). Apparently, you may have a PayPal account which is an online payment system that gives you leverage for lots of financial functions including payments to food delivery companies like DoorDash.
Since DoorDash is a known food delivery service in the United States and one with an app that helps you conveniently have your food delivered within 30 minutes to an hour from your favorite restaurants, It might be frustrating when you cannot make payments from PayPal to DoorDash.
This article is to help you get that done as easily as possible. First off, you want to know if DoorDash accepts PayPal as one of its payment options? The answer is No, but here is what you can do.
PayPal Gift Card
You can still use your PayPal with DoorDash. DoorDash offers a wide range of digital gift cards that you can claim online, and PayPal issues one of them.
This implies that one way to use your Paypal with DoorDash is to get a Paypal gift card.
So, how do you get a PayPal gift card? You can get a PayPal gift card in two ways.
One is to get it directly from PayPal, while, the other is to get it from DoorDash.
Getting From PayPal, Steps involved:
Visit the PayPal Gift Card page.
Select the amount you wish to add to the gift card. Four options are available to you with ranges of – $25, $50, $100, or "Other" and set the amount yourself. Keep in mind that the minimum is $15, and the maximum amount is $100.
Choose the "This is a gift" or "This is for me" tab.
If you wish to send it as a gift, type in the email of the person you are sending the gift card to and their name. You can also add a personal note and select the date you want the gift card to get to them. Proceed to select "Add to Cart."
If the gift card is yours, just select "Add to Cart," and PayPal will automatically email the gift card to the email address associated with your PayPal account. The gift card will arrive within the next four hours.
If there is an issue with your PayPal account, it may take up to 24 hours before arrival but that's a rare case scenario.
Getting From DoorDash, Steps involved
Open your DoorDash app (Play Store & App Store).
Select "Account" on the bottom right side of your phone screen.
Select "Credits & Gift Cards."
Then, select "Buy."
How to Redeem Your PayPal Gift Card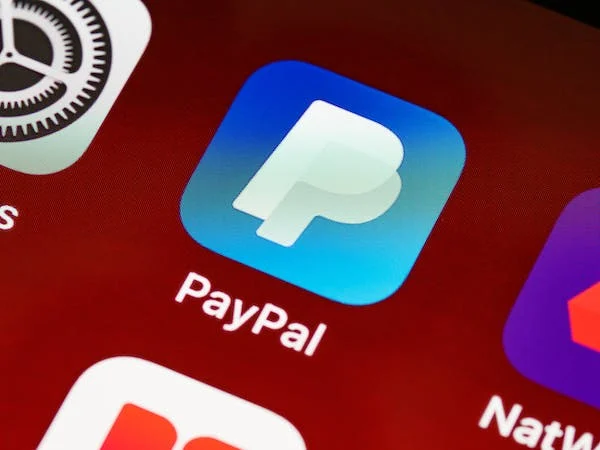 You do not want the person you bought a gift card for to miss out and this makes it important to know how you can redeem your PayPal Gift card.
Here's how to do it:
Go to your DoorDash account and then select "Credits and Gift Cards."
Enter your gift card PIN which is most usually sent to your email.
Go back and check your credit balance.
For mobile app users, it's Account > Account Credits.
For website users, it's Menu icon > Credits and Gift cards.
Note: DoorDash also enables you to buy a physical gift card from other vendors.
In that case, you need to scratch off the foil from the gift card to find the PIN.
DoorDash does not require you to have a credit/debit card to use the PayPal gift card.
Rather, you should have sufficient funds in your DoorDash account to pay for the delivery, or if your account is insufficient you will have to pay the remaining balance with an alternate payment method.
Can You Pay with Cash?
When it comes to digital wallet services, PayPal to DoorDash sounds like what should be but DoorDash only allows limited means of payment due to being used for cashless transactions by the majority of people you may fail to realize the availability of the service called Cash on Delivery by DoorDash.
But this doesn't mean you can pay with cash anytime you wish to.
The way the DoorDash cash-on-delivery system works is that a customer will request a Cash on Delivery order and the delivery person or dasher has the option to either accept or decline the order without that impacting their acceptance rate.
This means that the Dasher is in control of your cash-on-delivery approval fate, so if he decides to take the Cash-on-Delivery order, they will collect cash from the customer directly as a means of payment.
So, whether you can pay for your DoorDash delivery with cash is entirely up to the dasher delivering your food.
Was this article helpful?