ShareX is a free and open source program that lets you record or capture any area of your screen, and share it as well just by pressing a single key. With ShareX you can upload images, text or other types of files to other destinations supported by ShareX. Recording your screen is really important, it helps you document things easily.
However ShareX users have experienced the ShareX authentication error recently. Here's what to do if you experience the ShareX authentication error while using the program.
What causes ShareX Authentication Error?
This error usually occurs if there is an authentication issue when you're trying to upload something you captured or recorded to the online storage service of your choice. It can also be as a result of internet connectivity issues, issues with ShareX, or you have the wrong credentials for the target service, as well as:
The authentication error notification comes up on the display while you are trying to use the program;
If you have a poor or slow internet , you can encounter issues during the authentication process.
If you use ShareX and have entered the wrong username or password, you will encounter the ShareX authentication error.
If you entered any wrong permission for the installation of the app, you will get the ShareX authentication error. Or if you have an outdated ShareX program, you will not get all the necessary features required for authentication.
How to fix ShareX Authentication Error
1#. Restart your router
Restarting the router has proven to help eliminate network connectivity issues that might be causing the error. Turn off the router, wait for a few seconds, and then turn it back on again.
#2. Re-login to the Target Service
Outdated or incorrect credentials can also cause this error, and some services automatically log out of third party services mostly for security reasons . if this is the case, log in again with the right credentials to fix the issue. Go to Destination settings for related settings that helps in fixing the issue.
#3. Reinstall the program
You can reinstall ShareX from the beginning to fix the issue, especially if all else fails:
Open the Quick Access menu by pressing Windows key + X and click on Apps & Features.
Find ShareX in the list and select Uninstall.
Once you remove the program, restart your system. Reinstall the program and launch again.
Once the program has been removed, restart your PC, reinstall it and try launching again.
#4. Check your internet connection
If this issue is as a result of poor or slow internet connection, then ensure you have a strong internet connection before logging in to your ShareX account.
#5. Use a valid email ID
Use a valid email ID before logging into your ShareX account, you need to link your email ID with your ShareX account. If you Don't have a valid email ID follow the following steps:
Go to the ShareX Website.
Select the tab named "My Account".
Click on "Edit Profile".
Input a new email ID that is valid, then save changes.
#5. Install the latest version of ShareX
If you have been using ShareX for a long time without updating the program. you will see the authentication error message on your display. You have to update to the latest version, this also helps eliminate bugs that can cause such issues as this.
How to prevent a ShareX Authentication Error
Apply these few steps to prevent ShareX Authentication error:
#1. Update security software
Update security software to the latest version, keep up with the latest updates. these updates helps you avoid malicious activities and other problems like the ShareX Authentication Error.
#2. Use newest browser extensions
Always update your browser extensions which helps increase the program's performance.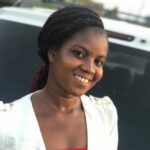 I am an experienced tech and innovation writer. It's been 2 years+ I started writing at Terecle, covering mostly Consumer electronics and Productivity. In my spare time, I enjoy reading and learning the latest happenings around the tech ecosystem.
Was this article helpful?