Most rural residents in America do not have access to reliable internet connection, this is mainly because most internet service providers focus on the urban areas. Rural dwellers are left with no option but to use satellite provided network which is quite expensive and with not enough speed required.
Ubifi is a wireless network provider, they (as a company) provides internet service to people who live in the country side. It's a mobile virtual network operator.
Ubifi uses AT&T cell towers to offer 4G LTE network. Cell towers are where antennas are mounted allowing residents to use wireless communication device like radio or television. With the use of AT&T tower, ubifi guarantees great coverage and internet speed. Ubifi is available for almost every rural area in the USA provided there is an AT&T cell tower closer to the user.
Functions of Ubifi Internet Network Provider
Ubifi internet offers unlimited data for gaming, streaming live videos, internet for remote workers.
1. For gaming
Ubifi is good for gamers offers latency response of below 75ms (latency is the speed at which data is transferred from its source to the device). Users are unlikely to experience frequent lags or game interruptions because of the latency ubifi offers.
However, ubifi suggests it's gaming users to subscribe to MoFi Cloudlink service. This is because Ubifi's 4G LTE network akes use of private IP address with a carrier grade NAT, so using ubifi on a gaming console will result in Strict NAT or NAT Type 3 error. Apart from that, Ubifi provides good internet service for gamers in the rural areas.
2. For streaming
Ubifi allows users stream videos in a standard resolution of up to 1080 pixels resolution. No data caps are imposed so users don't have to deal with data usage limits while streaming videos. You can stream Netflix, HBO max, Hulu and the rest without buffers and low picture resolution.
However, Ubifi users can't get static IP address, only dynamic address which puts users outside their local areas. Therefore streaming local channels will be difficult. If they are in luck , the dynamic IP address may be available for the area and so streaming local content becomes possible.
3. General Applications
For other general applications like surfing the internet, Ubifi makes it simple and easy. Web pages load faster when browsing. Remote workers are promised faster internet speed and strong signals provided they are closer to an AT&T cell tower.
Features of Ubifi Internet
1. Pricing
Ubifi offers a simple unlimited data plan which costs about $89.99 per month. Which is quite fair for a mobile virtual network operator (MVNO). Its services are offered on a month to month prepaid basis with auto renewal. You can only pay your typical monthly fee. No contract involved and no extra activation or service fees.
A 15% restocking fee will be taken off from a customer who cancels within 30days of service. Their boosting equipments are quite expensive. However Ubifi helps you save more than what you'd have spent using a satellite internet.
NB- Ubifi warns its users against excessive use because excessive use attracts account suspension or extra payment. Excessive usage though is not defined.
2. Internet speed
Ubifi does not guarantee high internet speed, this is because they use AT&T cell towers. But Ubifi offers to do a preliminary check of their customers location and then tell them approximately the internet speed they will be getting if they make an order.
Internet speed is based on user's proximity to AT&T cell tower, amount of network traffic on specific periods and amount of network coverage in location.
Since it offers wireless 4GLTE connection, ,some users have reported receiving 15Mbps-25mbps internet speed which is quite impressive. One thing is sure, you won't receive low speed because the company evaluates different network parameters for your service area in particular and offers equipment for boosting speed and signal.
The equipment required to run Ubifi internet is MOFI SIM4 LTE gateway. It is already pre-configured and activated for use. This gateway costs $314.99 and its features includes;
4 LAN ports together with WiFi
Supports up to 200 devices connected at the same time.
Supports up to 300mbps speed
Ultra wideband 4G LTE antennas Which makes tower signals sharper.
Tips: If you already have MoFi SIM4 gateway, you don't need to purchase another one . Just get a BYOD SIM for the gateway which costs $29.99, insert the SIM and update the APN.
Mofi SIM4 LTE gateway is shipped pre-programmed and ready to use. Just attach the four antennas provided by the gateway and plug into a power source. Wait for it to boot up and enjoy the service.
In addition to that, ubifi urges customers to do a preliminary check which they will provide. A team of experts perform network analysis in the user's area, to ascertain the state of signal reception.
If there is poor signal reception, LTE antennas and signal boosters are offered to the user for a stable and faster internet connection. These antennas are mounted directly and close to the cell towers to ensure the user receives best signals.
3. Antennas offered by Ubifi
Wilson Outdoor Directional Panel Antenna which costs $84.99. It generates a signal of up to 10.6dB, and a one time change. For best reception it should be mounted and aimed directly at the tower with no obstructions like trees or hills.
Wilson Wide Band Yagi Antenna which costs $84.99. it's a directional antenna but aimed at those farther from the closest tower. It can generate signal strength of up to 10.6dB. There should be no obstruction between it and the nearest tower.
4. Signal Booster offered by Ubifi
Surecall Flare Signal Booster which is omnidirectional . A combination of both outdoor antenna and indoor booster that modifies indoor signal coverage. It costs $399.99 and can cover one to two rooms, captures signals from all direction of up to 2500 square feet.
Outdoor antenna delivers signals to the flare indoor booster via the RG6 cables (which comes with the package) while the outgoing signal (data from device) is modified and sent back to the cell tower. Cable modifies and broadcasts the signal.
The second one is weBoost Home 4G Signal Boost which costs $399.99. This kit can boost signal of up to 60dB which improves download and upload speed.
This kit comes with an outdoor antenna, cable, window mount, indoor antenna for your desktop with cables, barrel connector with cables and an installation guide.
Installing signal booster kit and antennas takes a lot of time because you have to choose the best position and location for installation. You can contact Ubifi's support team to help.
FAQs
Who can use Ubifi ?
Rural dwellers mostly who don't have access to internet service providers, also remote workers, gamers.
Is Ubifi internet speed fast?
Ubifi does not guarantee internet speed because it is dependent in the user's proximity to an AT&T cell tower, network traffic and coverage. However Ubifi runs a check on the user's location to determine how much internet speed they will be getting.
What is an AT&T cell tower?
A cell tower are where antennas are mounted thereby allowing residents to use wireless communication device like radio or telephones. An AT&T tower delivers network signals.
What is 4G LTE network?
4G stands for fourth generation of cellular technology. LTE means long term evolution. Therefore 4G LTE network uses 4G technology but still working towards meeting speed requirements of 4G.
How can I contact Ubifi?
You can contact Ubifi through live chat, emails or calls. You can call them on (888) 240-3731. There are available for a call or live chat in Monday 9am – 8pm CST and Saturday to Sundays 9am -3pm CST.
That's pretty much all there is to know about Ubifi internet, you can also check out our Ubifi review and see the possible reasons you should choose Ubifi Internet.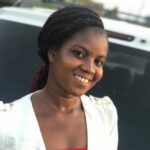 I am an experienced tech and innovation writer. It's been 2 years+ I started writing at Terecle, covering mostly Consumer electronics and Productivity. In my spare time, I enjoy reading and learning the latest happenings around the tech ecosystem.
Was this article helpful?