XLX file extension is associated with Xcelsius and it serves as either a Crystal Reports file or an add-on file. XLX files are also associated with XoLoX incomplete download files.
XLX files might sound like Microsoft Excel based files, but they are not. Excel does not support XLX files and XLX are not spreadsheet files.
Excel is the primary program that supports XLSX files the newer format and XLS files the old format. It also supports XLTX, XLK, XLL which are all different files that have nothing to do with XLX files.
How to Open XLX files
To open this file extension, you need a suitable software. SAP Crystal Reports is one software that can open and work with XLX files that are Xcelsius crystal reports files.
If XLX is in your download manager, you can open in the download manager by double – clicking it. Even though most times, the file extension will tell you that the file has not finished downloading, in that case you have to wait for it to finish downloading before you open or you delete and start over.
If the application on your computer tries to open the file but it's using the wrong program, you can change which program opens it when you double click the file in Windows.
Also you can use another software like XoLoX incomplete download file to open. If you don't use a proper software to open, you will get Windows messages like this;
How do you want to open this file?
Windows cannot open this file.
Therefore it's important to use a proper software.
How to Convert XLX Files
You can convert through the same software. A Crystal Reports file can be saved to a different format using the software. If the file is used as an add-on, you cannot convert the file to other format.
If your XLX file is used by a download manager and the files are not done downloading yet, converting the file is not necessary. Just rename the file extensions to match with the file you were trying to download i.e. XLX to MP4 video. Doing that might just open the file.
A file conversion tool is needed to convert a file from one format to another. However because of how some download managers work by attaching a temporary file extension to the file during downloads. Renaming the temporary file extension to what the program should have renamed it, is all you need to do to get through with conversion.
What to do if You Still Can't Open XLX file
If the program you used does not still open the XLX file, double click the file extension.
Check, you might be confusing another file type with XLX file extension. You can mix up Excel files for XLX. Other files like XLF can be mixed, because the first two letters are the same but XLF uses XLIFF document file format and can be viewed with any text editor.
You can confuse XLX files for XLK, XLL and some other similar files. Before clicking on it, check very well and ascertain that you are clicking the right file.
Conclusion
Any software you are using to open an XLX file should be updated to the current version. Because only the current version supports the latest XLX file format.
Also ensure your file is not corrupt or virus- infected. You can scan your files using Google's Virustotal.com to check if there are any virus that can prevent you from opening the file.
This article was first published on August 3, 2022 10:40 a.m. WAT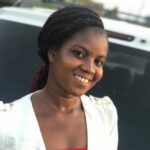 I am an experienced tech and innovation writer. It's been 2 years+ I started writing at Terecle, covering mostly Consumer electronics and Productivity. In my spare time, I enjoy reading and learning the latest happenings around the tech ecosystem.
Was this article helpful?