VPN stands for virtual private network and it is important to use VPN if you want to stay anonymous online. A VPN enables you establish connection between your system and the internet, you can now use a public network whilst your day and communication remains private once the connection is made.
VPN usually gives you an anonymous IP address to enable you use the internet privately. An IP is your virtual address which reveals Its IP geo-locations so that anyone who looks up your IP address can see your location down to the street level.
However, VPNs provides you with a private IP address and it will be impossible to track your current location and you get to choose which location away from your current location you would like to use the internet from.
There are numerous VPNs out there to choose from, but this article will be reviewing WayBar VPN.
WayBar VPN is a private network to connect users to the internet anonymously and with assured security. WayBar VPN encrypts your traffic and routes it through a server in another location; once this is done , it is now impossible for anyone to track or spy on your online affairs.
Why you should use WayBar VPN
#1. To bypass Internet censorship and restrictions
Some countries will not allow their citizens use certain internet sites or social media platforms. That's where WayBar VPN comes in, you cab use these sites as it has the capability to bypass restrictions and censorships.
#2. To keep your online activity private and anonymous
With WayBar VPN, you can surf the internet without fear of anyone spying on your activities online. It does not keep logs of data, so users are safe.
#3. To access Geo-blocked websites and contents
Again, some sites and contents can be made inaccessible for a certain location. But with WayBar VPN, users can access the site anonymously with security assured.
#4. To improve your online security and protect your data from hackers and cyber criminals.
There is enough security to keep you away from hackers. If you are using a public Wi-Fi, hackers can easily penetrate your system. But WayBar VPN protects your from those kind of issues and assures you if safe browsing.
How to use a WayBar VPN
Using a WayBar VPN is easy:
Sign up for a VPN service
Download and install the software to your system
Connect to a server selecting your preferred location
Once you are connected, your traffic will be encrypted and routes through the VPN server, no one will be able to spy on you.
As a precaution, check your VPN connection to ensure no one is spying on you even though it's nearly impossible.
FAQs
Can a VPN spy on their users?
No. VPN encrypts data and hides your IP address by routing your activity through a server; so if someone tries to monitor your activity, they will only find the VPN server's IP address.
However free VPNs have to make money somehow, they can sell your data to third parties. Beware of free VPNs, you can use a paid for VPN that way your data is even more secure.
Can I set up a VPN on my smartphone?
Of course. Most VPNs have mobile apps for Android and iPhone which you can download from play store/app store and browse from your phone.
Some VPNs allows users connect multiple devices at the same time. You can connect your PC, phone, router and any other thing to your VPN account.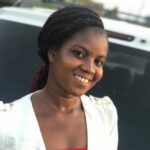 I am an experienced tech and innovation writer. It's been 2 years+ I started writing at Terecle, covering mostly Consumer electronics and Productivity. In my spare time, I enjoy reading and learning the latest happenings around the tech ecosystem.
Was this article helpful?