Google Smart Lock is a security feature on your device to protect you from harm or secure your privacy. It is used to sync multiple passwords across chrome.
Smart Lock is usually switched on by default when you connect your Android phone to your Chromebook or PC. But if you don't want your phone to unlock Chromebook at anytime, you have to turn it off.
Google Smart Lock is not a single feature meant for just one purpose. It is a group of products which serves different purposes but under the same title.
Smart lock for Android is designed to lock your Android phone whenever you want to. If enabled it can bypass your lock screen and save time. You pick up your phone almost every 30 minutes a day, it must be rigorous trying to input your password, face detection or fingerprint at every minute you pick up your phone.
That's where Google Smart Lock comes in; Google Smart Lock simplifies security across both Android and ChromeOS.
How to setup Google Smart lock
#1. Setup On Android
Tip: This feature works on Android v8.0 upwards.
Turn on Settings > go to security and location > Provide credentials and follow on screen instructions to enable the feature. The features include;
On-body detection: When you enable this feature, your phone will remain unlocked as long as you're holding or carrying it, you just need to unlock it once. It will lock back when your phone is set down or not in motion for a long time.
Trusted places: This option allows you set specific locations like business name, street address. Your phone will never put up a lock screen or require authentication when you are in these places.
However be selective about what places you choose, maybe you can configure this to recognize somewhere like your home to avoid authentication when it is here but keep your phone secured in all other areas.
Trusted devices: If you enable this option, your phone will skip the lock screen anytime it's connected to a specific Bluetooth device like your car audio system, or any device you trust.
Or you can use the settings on Chrome which syncs all your passwords together.
Go to settings on Chrome > Click Manage password > Click on the little eye icon. Or open Chrome on Android > Go to settings > Tap password > Toggle the switch for save passwords options and Auto Sign in.
#2. Setup on iPhone
You can set up your iPhone as a security key, iPhone 10 plus is required for this feature yo work. You can use your phone's built-in security key on your account for additional protection.
Ensure two step verification or advanced verification is on.
Go to my account.google.com/security on chrome.
Under signing in to Google Select two step verification.
Scroll to security key.
Tap the right arrow at the bottom left tap add security key.
Follow on Screen instructions and turn on iPhone's built-in security key by tapping Yes I'm in when prompted in the account lock app. If you don't have the smart lock app you will be prompted to download it immediately.
You can use iPhone's built-in security key to sync two new device.
Turn on Bluetooth for both devices.
Sync to your Google account on Chrome operating system v79, iOS, MacOs, or Windows 10.
Check your iPhone for smart lock notificationsTap on it and tap Yes to verify sign in.
Google Smart Lock on Chromebook
For Chrome operating system , with Google Smart lock. You don't have to type in your password anytime your computer wakes , it will use your Android phone as a security key. That is whenever your Androiid device is nearby and unlocked, ChromeOS will not require you to enter password you just click a little arrow icon to sign in and get going.
Go to your Chromebook's settings which is the time in the lower-right corner of the taskbar area.
Then click the gear-shaped icon in the upper-right corner of the panel.
Then click on "Connected devices" at the left-of-screen settings menu.
Click "Setup" option under the "Android phone" section to setup both devices Follow the on screen instructions to connect your device.
Select
name of your phone at the top of settings section.

Make sure the toggle at the top of the screen is in the active position, then click the toggle next to "Smart Lock" to turn that specific feature on.
If you signed in the same Google account to your phone, Chromebook or any PC, your phone can unlock multiple Google accounts on your Chrome. Google Smart Lock allows you sync multiple passwords to Chrome and phone, Google will handle this for you. But if your do not have need for this feature you can disable it.
Google Smart Lock Turn Off Guide
How to disable Google Smart lock
Go to the browser settings on Chrome.
Click the three dot menu at the upper right corner.
Scroll down and locate passwords.
Click on Manage Passwords or type passwords in the search bar to go there fast.
Disable Auto Sign in or toggle off the switch for 'offer to save passwords off'.
To disable the smart lock on Android feature, go to security and location located in the settings on your device > Click on Smart Lock and disable the feature you enabled.
On your Chromebook, Go to the bottom right > Select Settings > Go to connected device and select Android phone in the menu > From here turn smart Lock off.
If you are using Chromebook at work or school, you can use your nearby Android phone to unlock your Chromebook. Once you have connected your Android device, you will receive a notification that smart Lock is ready to use , if you do not see the notifications, you have to request for another notification.
Open Chromebook.
Go to the bottom right and select Time.
Select Settings Under Connected device.
Select Android.
If after few minutes of connecting your phone and status is still pending.
Select Verify to submit another request.
You will get a notification on your phone when smart lock is activated.
If your device cannot unlock with your Android phone, check that both phone and Chromebook is connected to the internet or simply restart both devices.
How to disable Google Smart Lock on iPhone
Switch on the Google Chrome app.
Go to the bottom of the app and tap the three dots to reveal more options.
Select Settings from the option displayed.
Tap passwords when the settings page opens.
Toggle off the switch Save Passwords m it will go from blue to gray.
Tap passwords.Google.com to open Google password manager.
Tap the gear icon at the top right of the screen to reveal settings options.
Delete asaved password by tapping X beside the website.
How to disable Google Smart Lock on PC
Open Google Chrome On your PC.
Click three dots to reveal the More options.
Click Settings from displayed options.
Scroll down to Auto Fill and Check Passwords.
On the passwords page , toggle "Offer to see password"switch and "Auto Sign in" switch Off . The color has to go from blue to gray.
Any website with a saved password giving issues, go to the site and navigate to the password list. Click on the three dots menu to reveal Saved passwords and click Remove.
Then go to Google Password Manager.
Click on accounts.Google. com on your PC.
sigj in with your Google account if you have not done that.
Scroll down to signing in to other sites.
Click on Password Manager.
Click the gear icon at the top right.
The settings page opens, toggle "Auto Sign in"switch off and "Offer to save passwords" switch off.
Finally, keep your personal information safe:
Ensure you lock your screen when your device is not in use and if your phone has been stolen, quickly change your Google account password, then reset your phone from your computer or tablet.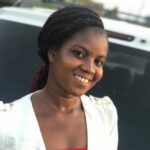 I am an experienced tech and innovation writer. It's been 2 years+ I started writing at Terecle, covering mostly Consumer electronics and Productivity. In my spare time, I enjoy reading and learning the latest happenings around the tech ecosystem.
Was this article helpful?