Both CCleaner and System mechanic by Lolo helps you clean up your computer system and helps you optimize your system.
Using your computer for a long period of time builds up unwanted files that causes your computer to lag behind. Therefore cleaning up your computer system boosts the performance. There are numerous PC cleaner apps that does exactly the work of cleaning up your computer.
PC cleaners does the following;
Deleting redundant files to make space for new ones, you know space in your computer is precious because it enables the smooth running of your computer
Cleaning up system's registry
Boosting computer performance
Evaluating system for potential issues and notifying you in return
Helps you upgrade your system to recent software programs
These are the basic functions of a standard computer cleaner. Let's look into the functions of these two cleaners and see which one performs best.
CCleaner vs. Lolo: Base on functions
1. Deleting useless files
It's important to delete useless files in your system because they dull your system and slows down performance. Your computer houses large number of files that are irrelevant. They are usually remnants of used applications, files from the internet; you probably thought you disposed them but alas they are still there.
These two cleaners CCleaner and Lolo's System mechanic performs these function quite alright. But there is a difference, CCleaner comes with scheduled scans feature, you decide the time interval and the app takes care of it when it's time. It automatically scans for any useless file and disposes them.
With Lolo's System mechanic you choose between a quick scan (1min) and a more comprehensive scan (7-8mins).
2. An overworked register
An overworked register is bogged down with old entries and data. These entries can significantly slow down system as they interfere with the functions of the operating system. PC cleaners re-organize these entries properly and clean out the useless ones.
CCleaner scans existing register quickly and make the required adjustments to give your computer system a breath of fresh air. CCleaner also offers back up to fall back on, you can easily restore previous files you've lost.
Lolo's System mechanic does not take much time to scan your register and rectify issues. It's user friendly feature enables you to see all the possible threats and deletes them.
3. Boosts system performance
Computer system cleaners boosts your system performance. CCleaner works well in boosting computer performance. According to a test conducted by Geekbench, CCleaner boosts performance effectively on a 100% rating. While System mechanic by Lolo uses a set of performance enhancing tools to boost computer's performance.
Program accelerator and power sense are the tools mostly used by Lolo to boost system's performance. Program accelerator double checks your files and ensures that every part of your system is functioning well. Power sense monitors multiple processes and makes necessary rectification.
4. Privacy protection
Internet uses cookies and most of these cookies are not vetted. They can bring virus to your device or steal your personal data for malicious use. PC cleaners monitors the activities of these cookies and even your browsing history to ensure that your data doesn't enter the wrong hands.
Both CCleaner and system mechanic by Lolo offers same level of protection. However they are not antivirus software so you have to install malware killer to help you get rid of virus and spyware.
5. Software program update
Outdated software can disrupt the performance of your computer system and act as a potential security threat. Updating software regularly to the latest version keeps your system in check.
CCleaner helps you with the update and also comes with an option that allows you update all apps at the click of a single button . The apps scans for all existing programs on your PC and keys you know which one needs updating. But System mechanic by Lolo does not allow for automatic update but updates your software quite alright.
CCleaner vs. Lolo: Base on pricing
Both CCleaner and Lolo.com offers free version of their app. But this limits the functionality. You have to upgrade to a premium version to enjoy premium services.
CCleaner pricing
Free version allows for standard privacy protection and routine cleanups. Premium users enjoy features like software updates, browser history protection, priority customer support service. It costs $24.95 per year for one PC. But you can upgrade to $39.95 per year for 3 computers.
Lolo's System mechanic pricing
Free package offers features like routine check up, deleting junk files, boosting performance. Paid version has additional features like photo recovery, reorganizing register, removing unnecessary bloat ware. It costs $39.95 per year for a single PC. You can upgrade to $55.96 per year for 3 PCs.
Conclusion
From the above comparisons based on functions and price, you can see that CCleaner tops the debate with it's additional features of recovering files, frequent automatic scans and so it's the best pick. System mechanic by lolo.com protects your from malware while performing it's basic functions.
But you must note that personal preference matters too. Any of the two cleaners that gives you the best results, you can pick and use. They both offer the standard functions of cleaning up junk, boosting system performance and so on. Picking any of them still guarantees you utmost services.
This article was first published on July 8, 2022 8:37 p.m. WAT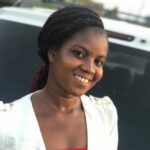 I am an experienced tech and innovation writer. It's been 2 years+ I started writing at Terecle, covering mostly Consumer electronics and Productivity. In my spare time, I enjoy reading and learning the latest happenings around the tech ecosystem.
Was this article helpful?