Ezcapechat is an online video chat room app where you can meet people from all over the world. On this chat room you get to do a free live video with people you chat with, remote workers can use the app to meet people from all over the world from the comfort of their homes.
Ezcapechat was created on April 2017, and it has grown to be a popular free community based video chat app which enables its users meet new people, connect with them through messages and free live videos.
With Ezcapechat, you can send unlimited text messages, share images, videos, events location and lots more. It's a free to use app with simple user interface , and quite easy to navigate.
It's also a web app that makes chatrooms available to its users, one can join an already existing room or create a new room and invite people to join. The appropriate age for joining Ezcapechat is 18+, this is in order to prevent children from joining the app.
To join Ezcapechat, you need either Windows, MacOs, Linux, desktop or laptop, a functioning browser, latest Adobe flash player, Firefox, Google chrome. A mobile app has been created for Android devices but there is no ETA. Basically any android device that allows you use Adobe flash should work with Ezcapechat, though you will not be able to stream.
How to register for Ezcapechat
Registering on Ezcapechat is very easy and does not require much protocol:
Simply go to Ezcapehat Registration page to sign up
Fill the form presented to your screen with your valid credentials
Tick the box to declare your age
Read the terms and conditions and tick the box indicating you've read the terms and conditions
Enter the code showing on your screen and click register
To be able to use Ezcapechat, you have to present a working email address, else you will not be able to join rooms. You can also verify existing email address before you login.
If you want to change email address, username, or password. Login and go to Ezcapechat manage account page.
Once you have registered, you now have a profile , you can add pictures and also provide a little information about yourself. Ezcapechat advertises the profile when you join any room and it will show in the profile list. .
About Ezcapechat rooms
Ezcapechat has tons of rooms users can join to meet new people. A user can also create their own rooms and ask their friends to join.
How to create Ezcapechat rooms
Log in to your account, click on create room at the top left side
Type in the name of room and room title. The room name serves as the address of your room while the title is what will be displayed in your room's homepage
Click on create.
Invite people to join room
In addition to that, when you create rooms you are free to customize your room icon and background either with pre made designs or your own personal designs.
You can also set passwords for your room;
Join your room with your owner's account
Check the padlock icon above the user's list to set password
users will now need to enter password to join the rooms except they were in the room already. Admins and owner of room are not prompted for password.
One interesting feature of Ezcapechat is that you can add co -owners to room, Ezcapechat rooms supports unlimited co -owners. However, this can lead to unnecessary drama because co -owners have the same power as the original owners so you are better off appointing moderators (mods).
ChatRoom Ranks in Ezcapechat
Moderators also known as mods are users chosen by room owners to help moderate chat activities in the room. They have some powers like banning a user for 1 -12hrs, can give members strikes up to four times, can change cam layout, topic bar, close cam. They contribute to the smooth running of chatroom.
After them are the supers, appointed by the room owner also, they have more powers than the moderators. They can do everything the moderators do and also in addition to that; they allow guests in, disable YouTube player, manage bans, manage mods.
Ultimately, the highest of ranks are the room owners. They have control over the other two and can also change their permissions.
Ezcapechat rooms have icons, what it means
This room does not accept guests, you must log in
You need a password to join this room
You have added this room to your favorites
You are a moderator in this room
You are the owner of the room
This icons can be found when you enter the chatroom.
How to delete chat room in Ezcapechat
If you want to delete chat room;
Go to your account
Log in and go to rooms
Click on manage by the room your wish to delete
Scroll to the bottom and press delete
The room will be locked temporarily but will eventually leave the system after 30days unless you choose to undelete within 30days. You can not create a new room until the former room is completely off the radar.
As an Ezcapechat room owner, it's important to keep your room friendly and accommodating, make your room colourful and nice by changing theme regularly. Welcome people and make them feel safe in your room, no cussing or violence. Your room should have rules that each user should follow, this helps to create an enabling environment for all.
Conclusion
Ezcapechat online video chat room is ranked as one of the best chat rooms out there. Users are afforded the opportunity to meet new people and interact freely with them, because joining rooms and being active can help you build a social life.
This article was first published on July 7, 2022 12:30 a.m. WAT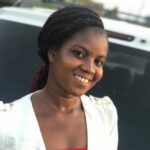 I am an experienced tech and innovation writer. It's been 2 years+ I started writing at Terecle, covering mostly Consumer electronics and Productivity. In my spare time, I enjoy reading and learning the latest happenings around the tech ecosystem.
Was this article helpful?