This article explains in detail how to set up and use GMail on Apple Watch. It also covers third-party apps that deliver GMail features on Apple Watch other than the official GMail app.
The Apple Watch is adjudged the leading wearable with its beautiful features that makes it the best. However, there is no GMail app tailored for the Apple Watch; Google has not added support for the Watch to its app.
But if you have the GMail app on your iPhone, you can mirror new email notifications to appear on your Apple Watch screen. You can read your emails through the GMail app on your iPhone or iPad, but to reply to GMail emails, you must use the iOS Mail app, the GMail on iPhone does not support that feature.
How to set up GMail on Apple Watch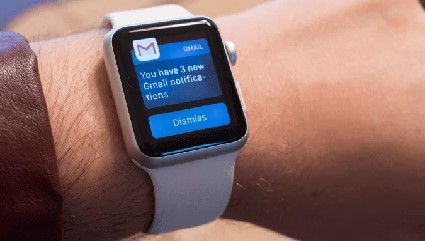 Install the official GMail app on your iPhone or iPad.
Set up the GMail app on your iPhone or iPad by inputting your GMail login details.
Go to Settings.
Tap GMail.
Select Notifications.
Configure GMail notification settings to your preference.
Then Open the Watch app.
Tap Notifications.
Go to the 'Mirror iPhone Alerts From' section.
Move the GMail slider to on(the green color).
Anytime you receive a GMail notification on your iPhone, you will get the same alert on your Apple Watch.
There are other third party apps that support GMail on Apple Watch, you can use them since the official GMail app does not run on the Apple Watch.
Example of such app is Spark
Set up your GMail account in the Spark app.
Find the email app on your Apple Watch, and tap it. Easy Peasy!
There are different features to explore on this app, but you can definitely read your GMail on Apple Watch using the app which is the most important thing..
Other third party apps that supports GMail on the Apple Watch include:
Was this article helpful?