PDFs are readable files you can access easily on any device. You can convert JPG files to PDFs to help you organize your images into an archive . The JPG format is used for saving, sharing and utilizing an image.
Images in JPG formats are smaller than PNG formats and converting JPGs to PDFs is a better way of sending JPGs to other people while preserving the quality and size. If you send to someone a JPG via mail or any other means, the quality and file of the JPG will reduce, converting to a PDF will help you retain these qualities.
Why it's necessary to convert JPG into PDF on Mac
This is very necessary because it helps you create an archive; uploading and scanning paper documents into digital format makes them easier to store and hard to lose. You can also find them quickly and easily.
Converting JPG to PDF makes it editable; you can input new things and delete errors.
How to change JPG to PDF on MacBook
You do not need a third party app or website to change JPG to PDF on MacBook, you can use the default computer viewing app on the system.
Open the Preview app which is the default image and PDF viewer on Mac
If Preview is not the default app for viewing photos, go to Preview and select the Photos you want to change to PDF
Click the file menu
Then Select Export as

Choose the format pop up and select PDF as file type

Change the file name in the pop up menu
Choose a destination and save the file
Preview can also convert JPG files to HEIC, JPEG-2000,OPEN EXR, PNG, TIFFE.
You can however use third party apps like Xodo which provides a free online converter tool to change images to PDF.
How do you convert JPG to PDF on MacBook without losing quality
Using the Preview app guarantees that you change from JPG to PDF without losing it's qualities. However you can use WPS:
Search and Find WPS JPG to PDF converter
Upload your JPG by clicking Select Image
It will show Conversion Succeed after a while; which indicates that conversion is successful
Download your PDF file after the conversion by clicking the download button
How do you change a file to PDF on Mac
In addition to changing JPGs to PDFs, you might also want to know how to change a file to PDF file format on a. MacBook. Here's how to:
Open document you want to save as PDF
Choose file.
Then Select Print
Click the PDF button or click the down arrow to open PDF pop up menu
Choose Save as PDF and Select a name you want to save it as
How to work on iPad from Mac
Do you know that Apple allows users to sync all their devices and work from any of them. There are continuity features on Apple devices; this feature cuts across all devices which makes it easier for the devices to communicate with each other. The continuity feature enables instant file transfers to edit files and JPGs remotely between Mac, iPhone or iPad.
Ensure Mac/iPhone/iPad are using same Apple ID and iCloud account
Connect the devices to same WiFi network and enable Bluetooth
On your Mac click the file
Tap the spacebar to open the Preview app

Click the Markup tool icon at the top

Click the Continuity Annotation button represented with the image of an iPad with the pencil icon
Then

go to your iPad and find the file you want to edit

Edit and add whatever you want to add.
Tap Done when you finish

Save the Modified document on MacBook
This feature is a good one and makes work easier for users.
This article was first published on January 1 4:59 p.m. WAT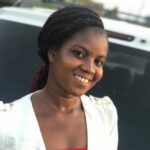 I am an experienced tech and innovation writer. It's been 2 years+ I started writing at Terecle, covering mostly Consumer electronics and Productivity. In my spare time, I enjoy reading and learning the latest happenings around the tech ecosystem.
Was this article helpful?