Venmo is an application for financial transaction purposes, it allows users pay money to their friends as well as request money from friends who use the app as well.
If you want to go cashless in your daily financial transactions, Venmo is the app for you. You can use the app to do money transaction deals with your peers like splitting lunch/dinner bill, paying your part of the rent and other similar transactions. Venmo can be used as a payment method in authorized partner apps or authorized websites.
This app is one of the easiest apps to use, their services are quick and efficient. You can see your transaction history in order to properly control your financial transactions from time to time.
But that's where the problem lies, Venmo transaction history is visible for as long as you use Venmo and you might not want others having access to your transaction history.
The app works like a social media, some or all of your transactions are made visible to people. When you send or receive money, your friends and contacts on Venmo can see them. If this bothers you, you might want to do something about it.
How to delete Venmo history
Before deleting Venmo transaction history, here are things you should know:
There is no option to entirely delete your Venmo history, the app saves your transaction information on your Venmo account. These transactions are made public on the Venmo app, only in most cases are they private.
You can choose to set your history settings to private, this keeps your transaction history from the public eye.
You can also decide to close your account, when you close your account the transaction history is gone completely and you can not recover it. Even if you decide to close your account, your transaction history still remains in the system.
How to change Venmo history settings to private
If your Venmo app is set to public, it means your friends can see your transaction history if they access your profile. When you change to private, you hide payments and transactions from anyone that checks your profile so that only you can see it.
Login to Venmo app by typing in your email address and password
Once it opens, tap the hamburger icon at the top left corner on the screen
Go to settings page, tap on new Options and settings will appear on the screen. Then select the one that leads to your transaction history
Find default privacy settings options, select privacy and edit your private default settings. This is mostly where your transactions are managed
Proceed and tap on past transactions options at the bottom of your screen
Select change all to private. This will delete visible transactions and others won't be able to see your transactions
Again, go to privacy and change your settings from public to private.
Once this is done, a confirmation prompt will pop up, click on Change Anyway to change transaction history to private
This means your transaction both past and future won't show up or be visible to anyone.
Another alternative is to close down your Venmo account, your transaction history will be gone permanently and you can't recover it.
How to close Venmo account
Login to Venmo app
Go to Me tab through your picture or initials
Go to the Settings gear at the top right of your screen
Scroll to preference and click on account
Tap close Venmo account
Once you delete your Venmo account, the platform sends a message to your email address containing most recent account statement, you can save the email for future use.
Also, you can choose to block a particular user from viewing your transaction details.
Open Venmo app
Go to friend's profile
Tap the three dots at the upper right corner
Tap Block to block the particular person you don't want viewing your transaction history.
Venmo does share some of your data with third parties as stated in the privacy policy under "The information we collect". But most of the information gathered is to improve transaction security and prevent fraudulent activities.
Unfortunately, you can't delete Venmo transaction history completely because the app does not support that feature. Even though you delete transactions from your Venmo account, the details of transaction will still be saved on the Venmo server.
Conclusion
These are the few alternatives available for you to delete Venmo history, the change to privacy method is better because you can use Venmo but privately and you get to control who has access to your profile. If you are deleting your account, experts recommend you delete from your personal computer.
This article was first published on July 22, 2022 9:20 a.m. WAT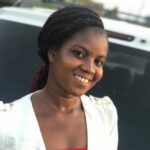 I am an experienced tech and innovation writer. It's been 2 years+ I started writing at Terecle, covering mostly Consumer electronics and Productivity. In my spare time, I enjoy reading and learning the latest happenings around the tech ecosystem.
Was this article helpful?