Roku has been providing premium entertainment since 2008 when it came into existence. It lets users stream and watch their favorite shows and movies. You can enjoy features from a smart TV on a non smart TV. But just like every other gadget, you can encounter one or two problems.
Most times when you want to increase the volume you can meet with problems, you can spot the problem when you are trying to adjust the problem with standard Roku remote control. Don't panic if that happens, there are few measures to take that can help you fix it.
How to Fix Roku Remote Volume Button Not Working
1. Replace Batteries
If such happens, check the remote battery. It has probably dead and needs replacement. You can check if it's well placed and place it well . Then try again to see if it works.
2. Buttons are stuck
If your remote buttons are stuck,use a mild cleaner or wet wipes to clean any grease that can keep the controls stuck. Or press remote control multiple times to clear residue.
3. Disable private listening
If you are using the app, check if the private listening feature is enabled. Private listening if enables means the sound will go to the smartphone or headset instead of TV. Go to settings and toggle off the private listening feature.
4. Re-pair controls
Check if Roku remote has become unpaired from Roku streaming stick, try to pair it again. To re-pair you have to unpair; here's how unpair;
Press and hold the Home, Back, and pairing buttons together at the same time.
Press till LED indicator blinks three times
This unpairs Roku remote, confirm by pressing a few random buttons to confirm.
Re-pair by:
Turn off Roku device
Remove the batteries from the remote
Turn on Roku device, which leads to homepage
Then replace the batteries in the remote
Press pairing button, Keep pressing until LED light start blinking. Pairing usually takes few minutes.
Once you have re-paired, you can check if the volume is now working, hopefully it does.
5. Change HDMI port
If the HDMI port is faulty, it can affect volume as you won't be able to adjust volume with remote. So check if it's faulty and replace it. Also refresh HDMI device attached to your TV.
6. Change A/V port
If Roku relies on external A/V system for sound. Make sure it's connected properly or change it if it's faulty. This might be the reason Roku remote volume is not working.
7. Re-run setup remote for TV control
If you're using a Roku stick and have received a firmware update, there is a chance that the update has changed the settings of your Roku remote or even the device. You have to rerun the setup.
On Roku homepage go to settings
Click on Remote and Device
Tap Remote and tap Gaming remote
Set up remote for TV control.
This will take up few minutes to setup. Try to increase or decrease volume to see if it's working.
8. Adjust Sound Settings
Your sound settings might not be in the proper setting, so you have to check and adjust. Then you try again and check if Roku remote volume is now working.
Go to settings on Roku TV
Click on Audio
Tap set HDMI & S/PPIF to Dolby D if you are using optical cable.
This will definitely adjust your sound settings and help you fix your issues with your Roku TV.
Conclusion
The above guides if applied correctly will surely help you fix your Roku Tv remote not working problem. It can be frustrating encountering such problems especially if you want to catch up with your favorite shows.
This article was first published on July 27, 2022 8:08 p.m. WAT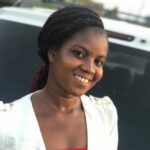 I am an experienced tech and innovation writer. It's been 2 years+ I started writing at Terecle, covering mostly Consumer electronics and Productivity. In my spare time, I enjoy reading and learning the latest happenings around the tech ecosystem.
Was this article helpful?