com.samsung.android.messaging is the package name for Samsung message application. Just like every modern smartphones have default messaging app, so does Samsung have an app and that's the package name of the app.
This app performs basic functions but has other special features that makes it standout. It enables you send text messages (SMS), multimedia messages (MMS), amongst many other functions the app performs.
com.samsung.android.messaging is available for Samsung phones running software version Android 9.0 upwards
On the app you can receive and send SMS and MMS, send SMS using one of multiple SIM cards, preview a web page for a link in SMS, mute conversations, create chat groups, pin conversations and messages to the top, set profiles and icons for texts, create conversation categories, customize fonts and many more other features.
Features of com.samsung.android.messaging
There are many features available in this messaging app such as:
Message customization
You can style the way your messages appears by changing fonts by adjusting font from main settings, change themes by changing the theme of your phone.
But you can also set custom wallpapers or background colors, add font style for individual message threads.
Simply Go to conversation you'd like to customize
Tap the three vertical dots at the top to reveal More options
Tap customize wallpaper or customize chat room
Tap the gallery icon to select an image or tap a color to change background color. You can also change bubble opacity .
Adjust font size for individual message
You can also adjust font size without affecting the general font settings on your phone.
Open the message app
pinch in and out of the screen using two fingers.
This will adjust the font to large or small and the size you choose will be saved until the font is adjusted again
Assign custom tones for message conversation
On the app, you can assign customize tones for different contacts. That way you will know who is messaging you when the tone rings.
Go to messages
Tap desired conversation
Tap the three vertical dots to reveal More options
then tap the notification sound
Choose your desired sound for that conversation.
Create and schedule a message
With com.samsung.android.messaging, you can create a message and schedule that message in advance. The message will be sent at your scheduled time.
Open messages
Tap compose in the lower right corner
Select desired recipient
Tap Enter message
Write the text and tap the Add(+) sign besides it or the arrow on the left side
Tap on schedule message icon
Then set date and time you want your message delivered. You can set even up to a year.
Mute/unmute conversation
The default settings of the app alerts you when you receive a message from a contact. But you can mute any conversation if you don't want to receive any notifications.
Go to message app
Select Conversation
Tap More options when you tap the three vertical dots
tap mute conversations or the bell icon to mute
Tap Unmute Conversation or the bell icon to Unmute
The Bell icon is blue when conversation is unmuted and clear when conversation is muted.
Change profile picture
You can add profile pictures to message app or select from the preloaded icons within the app.
From home screen navigate and open contacts
Profile will appear above the contact list
Tap your profile icon at the top
Tap Edit near the bottom
Tap on gallery
Select a photo you want to use or select from the preloaded icons,or rather take photos using camera app
Crop the picture by tapping and dragging the box,the tap done. You can crop preloaded icons.
You can also add or edit more information on your profile page.
Other things you can do with com.samsung.android.messaging
You can star messages: Tap and hold the chat bubble then tap star messages. To view your started messages: Go to Conversation > tap More options through the three dots > tap Starred messages
You can block messages: Select Block Numbers at the top of the conversation. If you want to view blocked messages and numbers go to Conversation > Click the more options > tap Settings > tap Block Numbers and messages
You can also use the search icon to search for a text or find a message thread
You can delete by touching and holding the message you want to delete > tap delete located at the bottom > tap delete again to confirm deletion
Permissions
There are permissions required for the application to perform normally. It needs access to call logs, camera, files and media, contacts, microphone, phone, location, SMS.
You don't have to enable all permissions, you can enable a few and leave others . SMS, contacts and call logs are the basic required permissions to enable sending and receiving of messages. Other permissions are for the other features.
How to delete/uninstall com.samsung.android.messaging
You cannot delete com.samsung.android.messaging app because it's the default app for messaging. If you delete or uninstall you won't receive messages.
If you go to the settings, you will realize that the disable option is greyed out which makes it impossible for you to disable the app, unless you are a developer.
FAQs
Is com.samsung.andriod.messaging app safe?
Yes, it's safe to use on your Samsung phone as it's the default app for messages. This one is particularly made for Samsung and it has interesting features you can use to improve your experience as a user.
How will others see my profile on the app?
Other users must use a Samsung device to be able to view your profile. You have to activate profile sharing for other to see your profile picture and profile page.
This article was first published on
August 10, 2022 8:36 pm WAT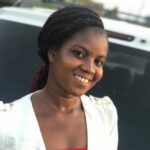 I am an experienced tech and innovation writer. It's been 2 years+ I started writing at Terecle, covering mostly Consumer electronics and Productivity. In my spare time, I enjoy reading and learning the latest happenings around the tech ecosystem.
Was this article helpful?